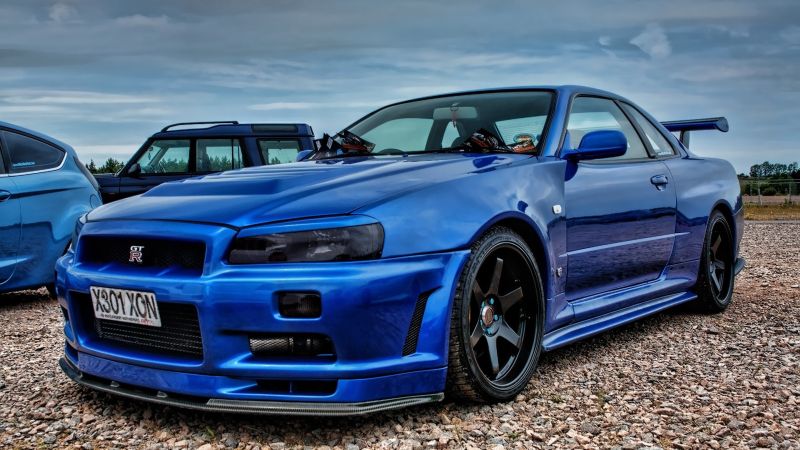 Currently we are being overwhelmed by enquiries for this model due to the recent surge in prices. Here is a quick R34 GTR Import Price update with answers to the typical questions we are being asked daily.
How much do R34 GTR's cost to import now ?
Prices range from about $50,000 to $200,000 with most of the best examples suitable for Australia starting from about $70,000. Prices are rising weekly.
Why is there such a large price range ?
The R34 GTR is a collector car so there is a large premium to pay for special edition models like MSpecs, VSpec2's and NUR's particularly when they have low kms.
Some of these are now selling for more than their new price. In contrast, there are R34 GTR's with high kms and in lesser condition that are still buyable for around the $50,000 mark, BUT the condition is variable.
In our experience, for the condition and kms that most Australian buyers would want, the price range would currently start from about $70,000 complied as mentioned above with the really nice ones between $85,000 and $110,000 complied (excluding special models).
If a rare Z-tune were ever to go through auction (unlikely as this vehicle would probably retail through a specialist GTR dealer if some collector were ever to let it go), then the price would most likely be over $300,000

Can you find them with under 50,000 kms and what will it cost ?
Yes, surprisingly there are still R34 GTR's in this condition coming through auction and we can source them.
However, other than the specification of the car, kms makes the next biggest difference to the price. If the kms are really this low then the price is likely to be over $100,000.
How can I be sure the kms are real ?
We source directly from auction in Japan with the original Export Certificate sent to you from Japan showing kms at the last two registration periods in Japan which will be consistent with the auction kms and we offer a money back, genuine mileage promise.
We can also arrange for an independent inspection to be done by JEVIC in Japan and a certificate issued confirming the kms.

Why are prices rising so quickly ?
In essence, increasingly limited supply, growing worldwide demand and recognition that this model is certain to increase in value over time.
Production numbers were quite limited, with the best figures available indicating a total of 12,175 units as follows:
Standard Cars = 3,965
V·Spec = 1,308
V·Spec UK = 80
V·Spec N1 = 45
V·Spec II = 5,512
V·Spec II Nür = 750
V·Spec II N1 = 18
M·Spec = 228
M·Spec Nür = 250
V-Spec II NISMO Z-tune 2 = 19
How many are available ?
Over the last 3 months, 30 x R34 GTR's per month were auctioned across Japan on average (less than 400 / year). There will be fewer as time goes on.
How can I see what's available in Japan ?
Simple, you can view Past and Upcoming R34 GTR's on our Auctions page and set up FREE Daily Auction Alerts for any model straight to your email.

Auction Search ~ Upcoming Japanese auction cars + 3 months of sold results
Can I get more pictures and information for cars before auction ?
Of course ! That's what we do. Our agent will inspect the vehicle in person and provide more pictures and information about the condition. We then discuss this with you in detail for each car, and your budget if the car is suitable to bid on.
Here are some examples of R34 GTR inspections undertaken for our clients.

How do I buy from auction and how do you work ?
You will need to set up with us as a client beforehand.
We keep the process very simple with a focus on sourcing the best quality cars, the best shipping rates including full insurance and pre-clean in Japan, and the best trade prices through reliable compliance workshops.
See What We Do for more information on the process.
I've found a car at a dealer in Japan, can you buy it for me ?
Yes in most cases we can depending on the dealer. Remember though dealer prices are the same the world over and include a profit margin which can be quite high and result in the same car costing as much as 30% more.
The cheapest price is almost always achieved by buying from auction.
Dealers can also be difficult or unreliable to deal with, and their location in Japan will entail extra inspection and transport costs compared to auctions which our agents always attend.
So generally buying from a dealer is only worth considering if the car is special and unlikely to come up through auction.
More questions ? Feel free to contact us !