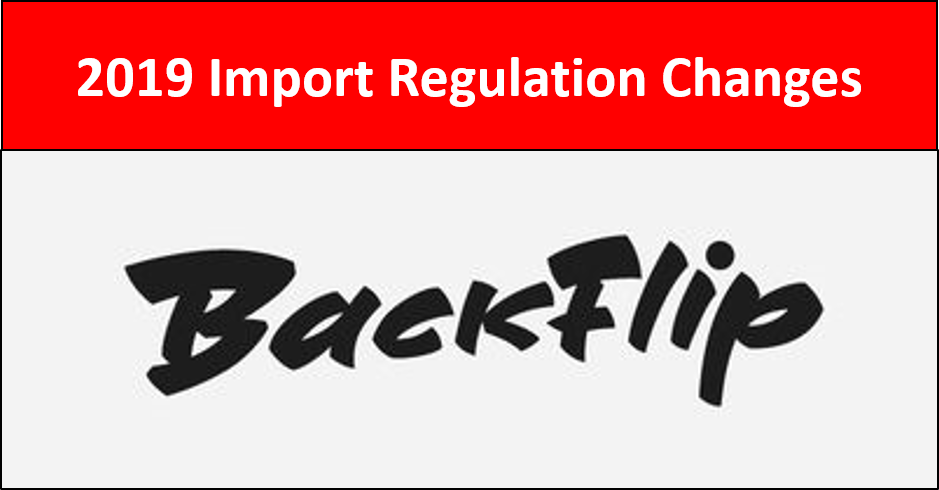 According to today's Media Release from Minister Paul Fletcher, the 2019 Import Regulation Changes WILL NOT allow the parallel import of new cars.
The Media Release cites "cost and complexity" outweighing "minimal consumer benefit" for this complete backflip on what was proudly announced by the Minister only 18 months ago (and still claimed to be going ahead in comments made to stakeholders in the weeks leading up to the media release).
Govt. concerns for new car import apparently centre around issues of factory recalls and manufacturer warranty – mainly ensuring this information is available to consumers. However, with today's level of technology, the recording and dissemination of this information is incredibly easy and cheap to manage – not costly or complex as stated.
Existing systems such as NEVDIS and the PPSR could simply be utilised to provide this data to consumers at virtually nil cost. A PPSR check is already mandatory for car dealers and also accessible to anyone buying a secondhand vehicle – it is a user-pays system using vehicle history data from NEVDIS and costs less than $5 per vehicle.
Up to date factory recall information is available online at no cost from all Japanese manufacturers, just by entering the chassis code. This can be checked prior to import and factory recalls addressed either prior to export from Japan, or before first registration in Australia.
Several independent reports commissioned by the Govt. in 2014 and 2015 ALL concluded significant benefits of deregulation for the Australian consumer – almost $2 billion over a 10 year period in one scenario.
So in our opinion, the claims in the media release are simply an excuse for not following through on what was promised and a clear failure of the Govt. to stand up against lobbying from the big end of town who have been ripping off new car buyers for years.
Thanks to this decision they can continue to do so – we see this as a great opportunity lost for all Australians to have a fair and open car market.
Quick Summary of the 2019 Import Regulation Changes (including a number of clarifications we have independently obtained from the Dept. of Infrastructure):
Road Vehicles Standards Bill to be introduced to Parliament by the end of 2017 – this will set out the framework for the new regulations

New regulations for vehicle imports to be in force by 2019 – structure and operation of the regulations will probably take the best part of the next 12 months to finalise

The 25 Year Rule will go ahead – structure and operation still to be decided but at this time expected to operate in a similar way to the current 1988 and older rule (which allows the import of any model – even those sold here new – providing they are of the required age to the month / year and remain substantially as manufactured), one notable difference being that it will be targeted towards genuine enthusiast vehicles (not buses or trucks)

Standard people movers (Estima, Delica, Elgrand etc.) still allowed for 2019 and 2020 but no longer eligible for import under SEVS from 1 January 2021 (two-year transition period)

Some enthusiast models such as the SZ Supra will no longer be eligible for import under new SEVS performance criteria (power / weight ratio too low)

Drop in the requirement for model release to the world market before being eligible for addition to the SEVS list, from 18 months to 3 months

Pre-approved Govt. Model Reports will be used – to make compliance "cheaper, easier and more consistent" – operation yet to be determined but catalytic convertors, new tyres and emissions testing may no longer be required for SEVS compliance

No compliance quota for workshops

Independent Authorised Vehicle Verifiers (AVV) to check all imports to ensure that compliance is done correctly, no structural damage / rust, genuine identity, odometer check – operation and consequences of inspection failure yet to be determined, expressions of interest for AVV's being sought, inspection cost set by the market

AVV Inspection results to be recorded on the National Exchange of Vehicle and Driver Information Services (NEVDIS) and publicly accessible via the PPSR (Personal Property Securities Register)

5% import duty to be removed (may apply to selected free-trade countries only – Japan, UK, USA)
Under 2019 SEVS, a vehicle would need to meet one of six criteria to be ruled eligible for import:
Performance – a new graduated threshold formula measured from 110 kilowatts per Tonne (kW/T) in 1992, increasing by 1 kW/T each year after.
Even though not mentioned in this media release, the Govt. will continue to block the import of any model that was sold in full volume (in any form), so don't get too excited – this Performance criteria is not likely to allow any new models.
In fact the criteria is set higher than the previous power requirements so will actually REMOVE a number of well-loved enthusiast models from the current SEVS eligible list.
Under SEVS 2019, these are just a few examples of models that won't make the cut-off based on performance: 1994+ Toyota Supra SZ non-turbos, V35 Skyline 2.5L 4-door, and about half the M35 Stageas.
Environmental Performance – an objective vehicle technology based on an alternate power source to internal combustion or a micro-car subcategory for low power (low emissions) vehicles.
This will include hybrid models however fuel efficiency / low emissions thresholds are yet to be decided – this will determine whether any of these vehicles become worthwhile imports.
Mobility – originally manufactured or fitted from the factory with substantive specialist mobility features to assist people with disabilities.
Rarity – total worldwide production of the vehicle 'Make' is less than 3000 units per year; or total worldwide production of the vehicle 'Model' is less than 1000 units per year; or total worldwide production of the vehicle 'Variant' is less than 100 vehicles per year. Left-hand drive vehicles imported under the rarity criterion will not require conversion to right-hand drive but will need state or territory agreement for use on their roads.
*The production number thresholds to meet this criteria have been doubled (to cover more models) compared to the previous proposal.
Left-hand drive – originally manufactured as a left-hand drive vehicle and not available as an originally manufactured right hand drive vehicle in another world market. These vehicles will require conversion to right hand drive for safety reasons.
Campervans and Motorhomes – originally manufactured as a campervan or motorhome.
So what will the 2019 Import Regulation Changes actually mean for the secondhand vehicle industry ?
The Govt. has predicted import numbers will remain fairly constant at 8,000 vehicles per year over the transition from 2018 to 2019.
This is difficult to comment on since the regulations have not yet been finalised and a number of small details will ultimately determine the viability of the whole industry.
And as we all know, the devil is in the detail.
The secondhand vehicle import industry will have to transition to a new scheme with as yet unknown costs and regulations within the next 16 months.
Considering it may be another 6 months before any significant detail attached to the Road Vehicle Standards Bill is known, this doesn't give much time for these small to medium businesses to reinvent themselves when they are already under significant financial pressure.
In recent years the viability of this industry has been marginal at best, so those that can't change in time will be forced to close their doors.
The import of standard people movers (which will end in 2021) will probably be replaced in time with hybrid and other models such as Kei cars that fit within the new environmental criteria. But this all depends on the environmental performance thresholds which are yet to be set.
With the cost of true collector cars that meet the stringent SEVS criteria rising beyond the ability of most people to afford them, fuel efficient vehicles will probably form the bulk of imports to Australia from 2019 onwards.
More reading