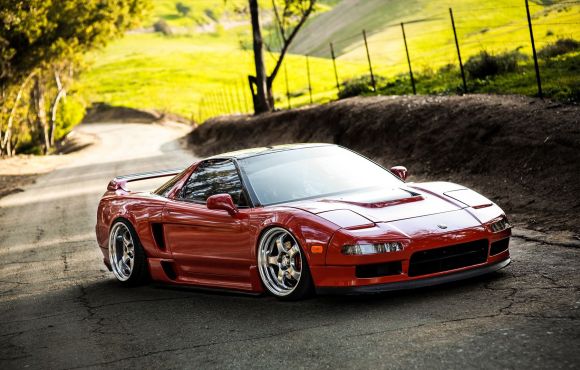 We've been receiving a large number of enquiries asking when it will be possible to start using the new 25 year rule to import vehicles like the early 90's Honda NSX, as announced by the Govt. this week.
Want to import Honda NSX under new 25 year import rule ? You're definitely not alone !
ONLINE AUCTION SEARCH — start your research on any model by browsing upcoming auction vehicles & 3 months past sales
Here's a summary of what it actually means if you're wanting an early 90's model Japanese classic car in your garage (or to import any other classic car to Australia for that matter).
Before we start, bear in mind that classic cars have been receiving a lot of attention in the last 12 to 18 months and consequently prices on current and future collector cars have jumped significantly. Some have doubled in price in that time so many classic models offer a more reliable (and fun) investment compared to the roller-coaster ride of the share market or low bank interest rates.
Ever tried to wax and polish your shares, or take your bank statement for a drive on Sunday ?!
The new Concessional Vehicle Imports scheme will encompass:
— a New 25 Year Import Rule
— Personal Imports (cars owned for 12 months overseas before import) which will remain the same
— Race / rally vehicles
— Modified vehicles including hotrods
— Trailers, camper trailers and caravans
— Exhibition and certain other vehicles not intended for normal road use
A relaxation of what is allowed as a modified / hotrod is very welcome as this is a problem under the current scheme where older vehicles that have been upgraded with safer brakes, suspension etc. may not be allowed for import.
Of most interest here though is the new 25 Year Import Rule which at this stage appears will be based on the date of manufacture of each vehicle. The further detail below relates to this rule alone.
Important — The USA also has a 25 year rule, so we will be competing with US buyers on the same cars. Exchange rates will as always play a large role in pricing. Many are looking at least several months ahead of eligibility and store vehicles prior to shipping, so prices rise ahead of the 25 year cutoff. If you want the best price you'll need to do the same. Yes, we can offer storage in Japan.
Implementation — The Govt. has indicated a 12 month phase in period once the changes are actually passed through parliament. So realistically if that takes the next 6 months then we would be looking at being able to use the new rules from perhaps August 2017, at which time we would be able to source and import Aug 1992 and older models. This depends on parliament which we all know can take longer than expected, so please be patient !
Import duty — the 5% import duty will be removed for those countries with which Australia has a Free Trade Agreement, such as Japan. No mention yet of removing the Luxury Car Tax.
General costs — While the duty will no longer apply for most cars, there will still be the usual sourcing and export costs, minor compliance and registration / ORC's. So any car imported under this rule will really need to be a classic with enthusiast value to make it viable. Australia is NOT going to be flooded with old clunkers as some opposed to these changes would like to tout. Given that the overall price of cars in Australia will fall due to the direct import option for new cars, the only 25+ year old cars financially viable to import will be genuine enthusiast cars in either good condition or intended for loving restoration. The great majority will see limited daily road use.
Providing the 25 year rule maintains the same structure as the previous 15 year rule, that would mean relatively low compliance costs in the order or perhaps $400 to $1,000 depending on the model. The Govt. intends to open dialogue with State and Territory registration authorities to make the compliance and checking process consistent across Australia; this is very welcome and would vastly improve the current system, making it easier, cheaper and more reliable.
Compliance plates — these will no longer be physically fitted to the car, but instead they will be searchable for any vehicle on a publicly accessible online register. This should speed up the compliance process, no more waiting for plates in the post ! Another great improvement.
So here it is, what NEW things will we have access to ?
For now we will focus on models out of Japan but of course anything 25 years and older from any country should be eligible.
Here are a few models which spring immediately to mind but there will be many others including low production run vehicles which while SEVS eligible, have never been viable for compliance. Feel free to let us know what you have your eye on !
The Honda NSX (which has to be at the top of the list for popularity) has already been rising in price the last few years so you'd better get in quick, click here for 1991 – 1993 Honda NSX auction results going back the last 3 months to start your research. You'll need at least $40K to $50K to think about importing a good example and with only limited numbers available demand will quickly push up prices so you'd best organise in advance and plan to store the car for at least a few months in Japan (yes, we can organise this for you when the time comes).
Honda NSX (production 1990-2005)
R32 GTR
Mitsubishi Starion (last production year 1989 models will now be available)
JZA70 Supra
Lancia Integrale
Suzuki Cappuccino
Mitsubishi Cyborg
Toyota Celica
Mazda RX-7
Mazda Cosmo
Mazda MX-5
Porsche 944 and others
Mercedes 190E and others
BMW M3 and others
Further reading
Overview Brochure
Info Sheet 1: Full Volume New Vehicles
Info Sheet 2: Specialist and Enthusiast Vehicles
Info Sheet 3: Registered Automotive Workshop Scheme (RAWS)
Info Sheet 4: Concessional Schemes
Info Sheet 5: Personal New Imports
Info Sheet 6: Economic Benefits
Questions and Answers
We will provide further updates on these important changes as they progress this year.