WHY USS AUCTION CARS ONLY SHOW ONE BLURRED IMAGE.
This change by the USS company in Nov 2020 affects all websites displaying auction data worldwide.
We have direct member access to the USS auctions.
We provide high res USS images and auction reports to our clients.
View data for Today, Future and Past Japanese car auctions.
"PAST" displays 3 months of auction results for any model and provides the best information on price / availability.
For SALE PRICE research – 

set Location to "Non-USS only" as 

USS auctions don't publish prices

.
We are committed to ensuring that you get what you pay for.
For your peace of mind we provide the original JAPANESE EXPORT CERTIFICATE for every vehicle sourced.
If the Export Certificate does not support the odometer reading on the vehicle, we will REFUND OUR FEE in full*. Read more…
We cover over 80 online Japan car auctions and 140,000+ vehicles every week
The Japan Car Auction System is the cheapest source of cars in Japan with more than 80 online auctions and 140,000+ vehicles every week. Our agents cover the best Japan car auctions, translate Japanese auction sheets and carefully inspect each car to ensure quality.
We help you to select and import your own car from the large choice at the online Japanese car auctions each week. We are on YOUR SIDE from start to finish. All vehicles are physically checked by our reliable agents on the ground at auction, with full details and pictures provided and discussed with you on auction day. Watch the short video to see how we do it. Find out How Direct Car Import Works or read more about our service.
Browse upcoming Japan car auctions, past auction car sale prices and real auction inspections undertaken for clients. Read more…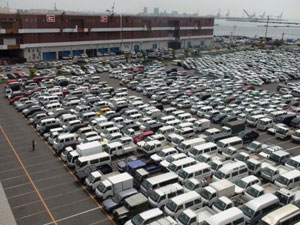 No hidden costs ever ! We started this business in 1999 to protect other enthusiasts like us from being overcharged and misled. Our Import Cost Calculator sets out the costs of importing a Japanese car in detail. We work through this with you to determine your budget.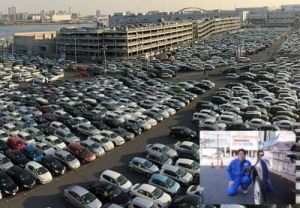 The Japanese car auctions have amazing deals every day but things move quickly so it's necessary to be ready and waiting for the right car. Read more…
Monitor upcoming Japan car auctions with ease using our Japan Auction Alerts System. Simply enter your email address and select a vehicle model. Read more…
Please Note
You need to become a client by paying our service fee prior to a suitable vehicle coming up on auction day to enable us to inspect and bid for you.
Japan car auctions move quickly and most auction vehicles come up with limited notice.
We recommend you prepare in advance once you have decided to use our service
See What We Do for more information about our Japan car auction inspection and import service