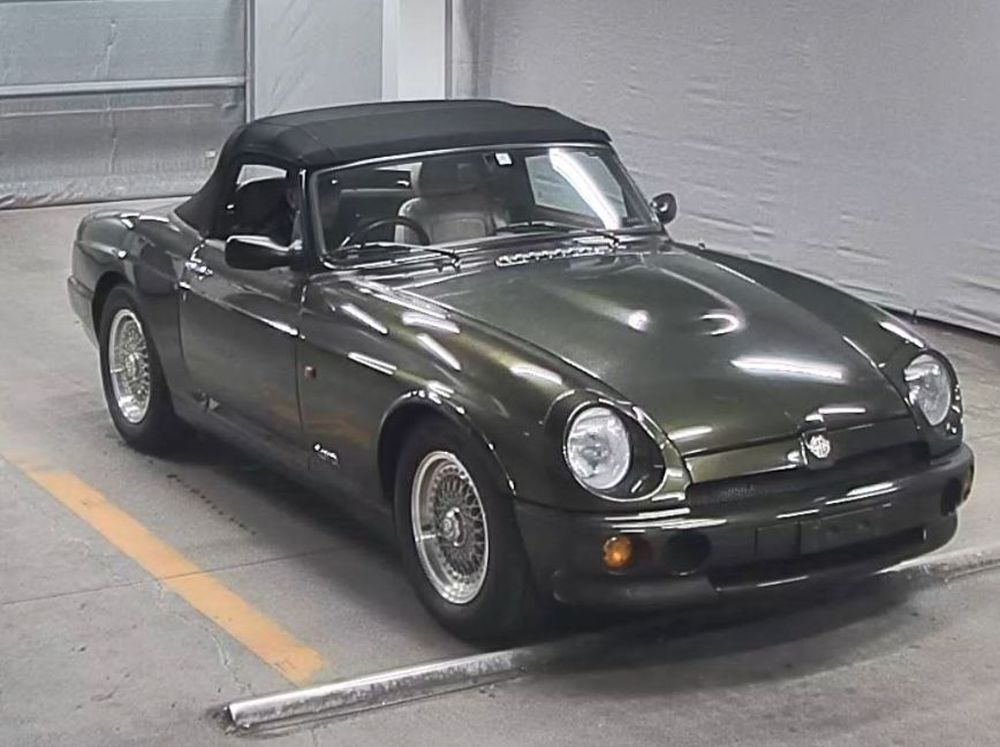 Looking for a classic car from Japan under the new 25 Year Rule, perhaps something like this 1994 MG RV8 with just 49,970 km auctioned in December 2019 ?
A large proportion of the limited MG RV8 production was exported and sold new in Japan (1,579 of the 1,983 produced), but many since then have been exported out of Japan back to the UK, and to other countries such as Australia.
That makes the MG RV8 a rare car in Japan, but given some time, patience and the right budget we can still source and import MG RV8's from Japan in good condition, like this example.
Vehicles are inspected in person just for you on auction day – we check running condition as well as inside, outside and underneath – with more pictures provided and details including any faults not mentioned on the auction report.

Condition of leather trim and woodgrain paneling is critical to the value of an MG RV8. It is not easy to find them still in good shape after 25 years, with rust, fading and interior sun damage all common issues.

This 1994 MG RV8 had a good interior, worthy of the "B" auction rating.
It sold for 1,685,000 YEN FOB, equivalent to approx. $30,800 complied plus on road costs (@ 73.9 Yen to the dollar).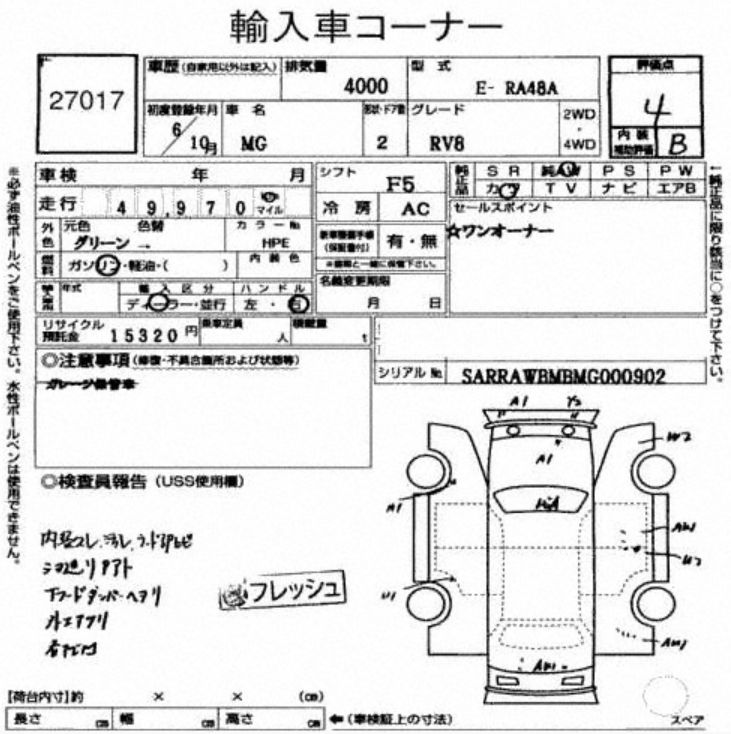 Simply give us a call or get in touch via email to discuss what you're looking for, and for current market pricing.


The easiest way to monitor auction vehicles in Japan – Set up FREE auction alerts to receive daily email updates.