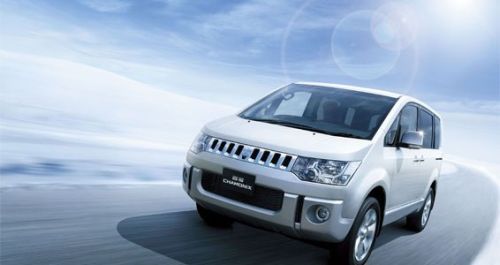 It has been possible to import the petrol Mitsubishi Delica D:5 for the last couple of years but compliance for the Diesel D5 has only recently become available, making it possible for Diesel Delica D5 import to Australia.
A 2WD version was also sold in Japan but only the 4WD D5 made it onto the SEVS list for import to Australia, with a choice of either petrol or diesel engines.
The petrol was made from 2007 onwards while the diesel was released at the end of 2012.
Mitsubishi Delica D5 Model Information and SEVS import eligibility
3 months of D5 sale results
The D5 is significantly improved in many areas over the previous Delica model including handling, off-road capability and fuel economy, with some D5's as much as 500kg lighter than the old model.
The D5 also has 100mm more ground clearance, lower overall height, and more interior space than the old Delica.
Mitsubishi claims their new 4N14 diesel engine is reliable at low revs and has smooth acceleration until high revs with fuel consumption of just 7.35L/100km (13.6 km/L) in mixed use driving; rather impressive figures for its size and performance.


The D5 comes with 7 or 8 seats in a range of versatile configurations together with all the modern options you'd expect from a modern Japanese vehicle.
Delica D:5 examples with Australian complied prices
We can source any spec to suit your requirements and budget, and of course every vehicle comes with our Genuine Mileage Guarantee and the original Japanese Export Certificate.
Prices at the time of this post ranged from about $18,000 to $45,000 complied depending on spec and kms, plus on road costs in your State. Please contact us with your spec for a current price estimate.
View 3 months of past Delica D5 auction sale prices
View Past Examples for the Delica D5 with Australian complied prices
No matter what you're looking for, odds are you will find it at auction in Japan. Our Auction Search makes it easy to research prices and availability.