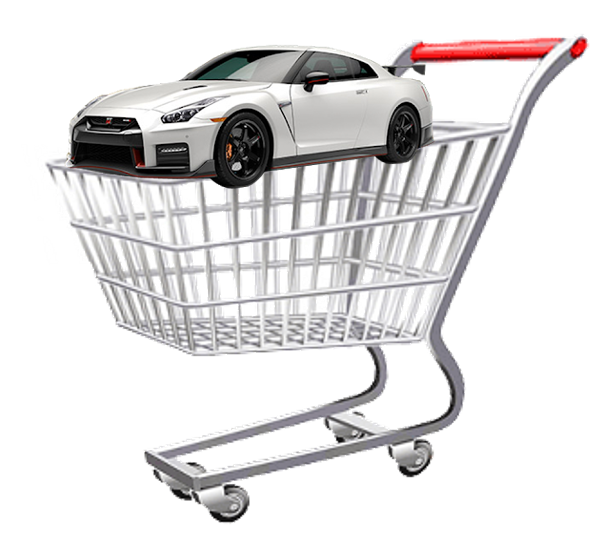 With full compliance estimated to be just 3 to 4 weeks away for R35 GTR import to Australia under the new SEVS, we are now taking orders !
R35 GTR import has been one of the most common requests we have received since this model was released 13 years ago.
Those following changes to the import regulations over the last 5 years would know that R35 GTR import to Australia only became possible with the introduction of new import regulations in December 2019.
It has taken the last 6 months for the R35 GTR to be evaluated and added by the Govt. to the approved model list, and a full compliance application to be submitted and sample vehicle imported.
Processing is now in the final stages according to one of our workshop contacts, so we are ready to go.
Note

:  R35 GTR's built from 2007 to the end of January 2009 are eligible for secondhand import under SEVS. Later built models were sold new by Nissan Australia so will remain blocked from import.
Want to see what's available in Japan ?
There are currently about 40 per month to choose from in the required Jan 2009 and older build range.
3 model levels are available – Base grade, Premium Edition and Black Edition.
Prices have been fairly stable for the last 3 years we have been watching this model, so they have probably reached the bottom of the price curve.
Given what they are, many R35's have had minimal use in Japan, so even at 11 to 12 years old there are still some nice ones available with relatively low km.
With everything else going on with the pandemic, all in all, now is about the best buying opportunity you will get in terms of price vs condition for the R35 GTR.
So what do they cost ?
For grade 4 and up R35 GTR's in good condition, a price range of $56,000 to $87,000 complied @ 70 Yen to the dollar would cover most of them with 110,000 km down to 40,000 km, and the top end prices above $80,000 would include some LCT.
We have recent market pricing on file that we can send you, so you can see exactly what has sold in Japan over a period of 3 months, including auction reports and sold prices.
Simply give us a call or get in touch via email to discuss what you're looking for, and for current market pricing.
Is it worth importing ?
At the time of this post, there were very few secondhand Australian delivered R35 GTR's for sale for < $80,000, and most of those had fairly high mileage, approaching or above 100,000 km.
Yes, Australian delivered R35's are a year or more newer BUT they could also have past repair history, false km, money owing or other issues to take into account with the price – what you see on the ad is often not the full story.
As we write this, a 2008 R35 GTR imported from Japan with 60,000 km and in genuine grade 4.5 B condition would land at about $66,000 complied plus tyres and on road costs (@ 70 Yen to the dollar).
Of course the choice is yours but to us this would seem fairly attractive. Push the mileage to over 100,000 km and condition down to grade 4 or even 3.5 with a few scratches and the total price would drop roughly $10,000.
At this level every 1 Yen movement in the exchange rate changes the total price by $800 to $1,200, so you can see what a difference this can make either way – if our rate lifts back to 73 Yen to the dollar that's a $2,400 to $3,600 saving.
Want daily email alerts as cars come up for auction ?
Our import service includes in person inspection of vehicles on auction day – we check running condition as well as inside, outside and underneath – with more pictures provided and details including any faults not mentioned on the auction report.
We also check for factory recalls and past auction records.
The easiest way to monitor auction vehicles in Japan – Set up FREE auction alerts to receive daily email updates.