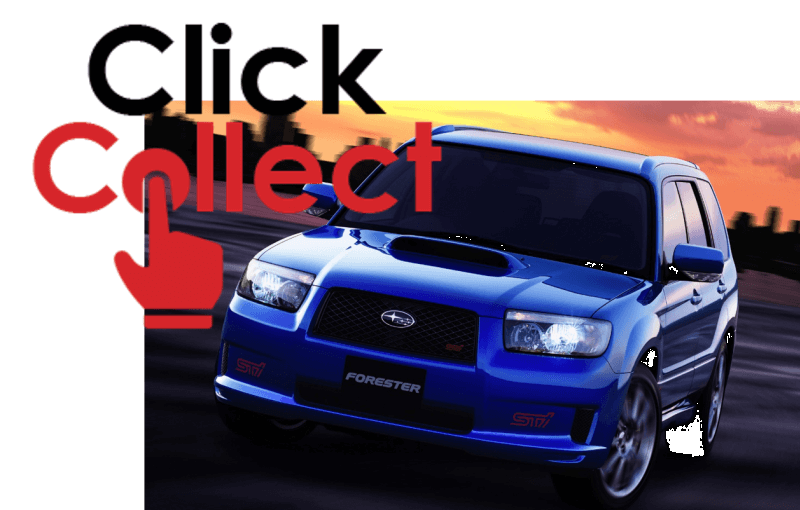 With full compliance estimated to be just 3 to 4 weeks away for Subaru Forester STi import to Australia, we are now taking orders !
Forester STi import has been one of the most common requests we have received for any model over the years and now it is finally possible.
The Forester was only sold in STi specification for the Japanese domestic market. It was produced in relatively limited numbers between 2004 and 2007 and is considered the ultimate version of the Forester.
The 2.5L turbocharged boxer engine in the Forester STi produces around 265 horsepower.
Forester STi import to Australia only became possible with the introduction of new import regulations in December 2019.
It has taken the last 6 months for the Forester STi to be evaluated and added by the Govt. to the approved model list, and a full compliance application to be submitted and sample vehicle imported.
Processing is now in the final stages according to one of our workshop contacts, so we are ready to go with orders.
Want to see what's available in Japan ?
There are currently only about 6 Forester STi's per month going through auction in Japan that would be suitable for import to Australia (ie. grade 3.5 and above).
So if you want a specific colour (such as blue), certain year or km range then you should allow several months of searching and a flexible budget.
So what do they cost ?
The number of these cars for sale in Japan is quite limited, so as time goes on there will be fewer available and increased competition will push up prices.
We fill orders on priority basis, first come – first served.
The Forester STi is a collector car and prices are going up.
There are some cheaper examples with high km that would end up in the mid teens complied, but the better examples with under 100,000 km currently range between about $19,000 to $30,000 complied (@ 70 Yen to the dollar) depending on year, km and condition.
We have recent market pricing on file that we can send you, so you can see exactly what has sold in Japan over the last 5 months, including auction reports and sold prices.
Simply give us a call or get in touch via email to discuss what you're looking for, and for current market pricing.
Want daily email alerts as cars come up for auction ?
Our import service includes in person inspection of vehicles on auction day – we check running condition as well as inside, outside and underneath – with more pictures provided and details including any faults not mentioned on the auction report.
We also check for factory recalls and past auction records.
The easiest way to monitor auction vehicles in Japan – Set up FREE auction alerts to receive daily email updates.