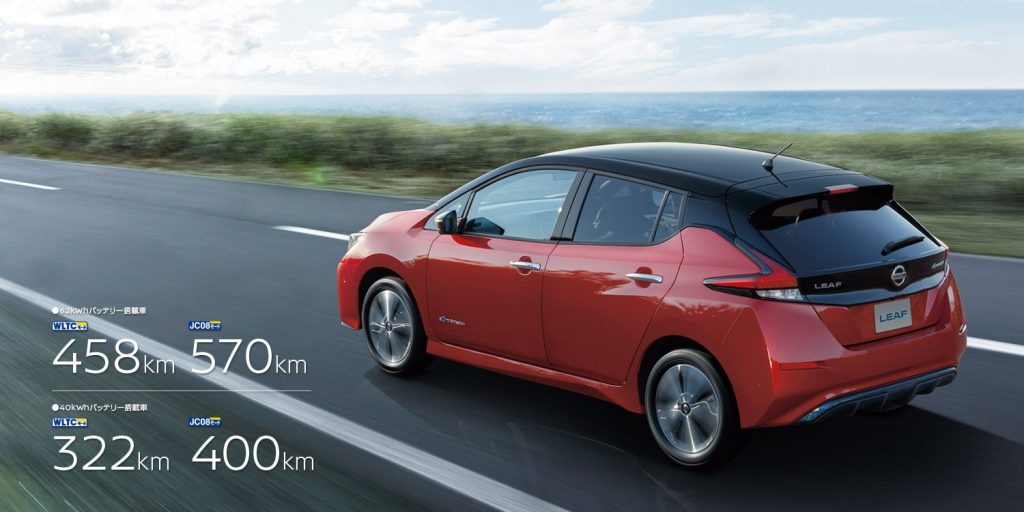 Nissan Leaf Gen 2 40kW 2017 to 2019 model (AZE1) compliance is now available in QLD, NSW and VIC.
Be one of the first to import the Nissan Leaf Gen 2 40kW, with greater range and improved technology and safety features over the previous model.
(Nissan Australia is approved to sell the Leaf for models built AFTER 25 April 2019).
Secondhand and new Gen 2 Leaf's are available for import from Japan providing they were built within the eligible date range above.
So how does the price compare ?
Nissan Australia's "starting price" is $54,492 AUD driveaway – for the base model.
At the time of this post – secondhand direct import price from Japan for as new examples with 5,000 km to 20,000 km (grade 4.5 and 5 cars) was from $35,000 to $40,000 plus on road costs depending on spec level and $42,000 to $47,000 plus on road costs for the NISMO Edition model (@ 74 Yen to the dollar).
Many Leaf's available in Japan come with factory optional extras, some of which may not be available to order in Australia.
Being a relatively new model, prices will depreciate quickly in Japan so direct import will become an even more attractive option over time.

Want daily Nissan Leaf Gen 2 AZE1 auction alerts directly to your email ?
Interested to find out more ? Simply Contact us for more info.