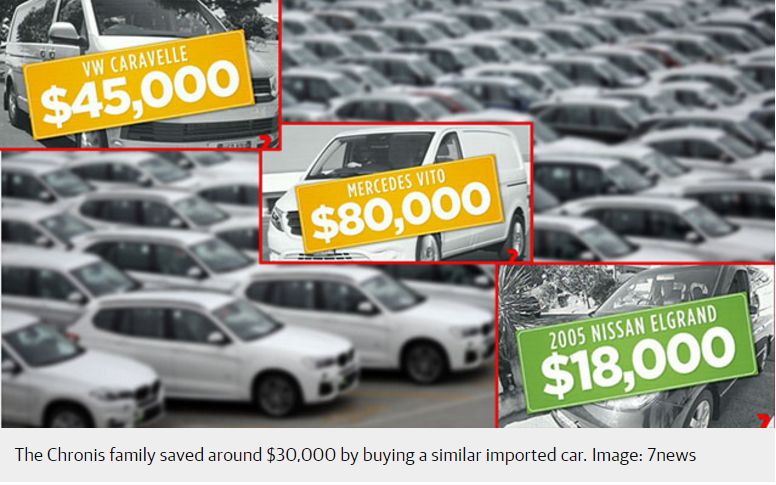 AIMVIA President, Jack Sandher, recently appeared on 7 News Sydney.
AIMVIA is now regularly engaging with mainstream media, who are again taking an interest in the proposed changes to importing legislation and how it will affect both enthusiasts and everyday working families.
Thanks to 7 News for helping AIMVIA get its message out to the wider public, and to Jack for braving the cameras for an interview !

AIMVIA has continued to attend regular meetings in Canberra, engaging with senior Govt. officials and a range of politicians from both houses of parliament.
The Govt. recently released its proposed thresholds for SEVS 2018 criteria and it's fair to say the new thresholds, as they currently stand, could result in many businesses being forced to close their doors once the revised scheme takes effect.
For one thing, the Nissan Elgrand example pictured at the top of this page (and other top quality people movers like the Estima, Delica and Hiace) would likely be excluded from import thanks to the changes.
If you feel this should be different, you have one last opportunity to present your reasoned and logical points for consideration before 31 Oct 2016 to:
Rest assured AIMVIA will keep fighting for the best outcomes for their members, and for the Australian motoring public.
If you've been considering AIMVIA membership, there has never been a better time to get behind them – they need your support as they carry the torch for the industry in Canberra.
More reading: