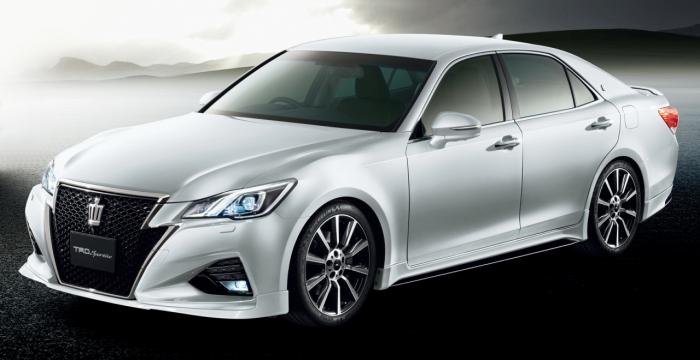 The Toyota Crown is very similar in many respects to the Lexus IS and GS models and is based on the same platform. It has a 6 speed tiptronic auto gearbox (or CVT in the Hybrid) and an 8 speed tiptronic auto in the Crown Majesta (changed to CVT in the 2013 facelift when the Majesta went from the conventional 4.6L engine to a 3.5L hybrid).
This allows you to see what has sold in Japan over that time and the actual sale prices. If you need assistance to work out the total import costs to your State please contact us.
Simply change the date selection to view Toyota Crowns coming up for auction.
We specialise in sourcing the best Japanese cars and we take time to inspect them properly. If you want a genuine km, clean and original vehicle, we can find it for you.
Our Past Client Inspections page is filled with examples of vehicles we have inspected for clients. You can browse actual pictures taken at auction and see the service we provide.
We only source the best vehicles with genuine kms. Read about our Genuine Mileage Promise.