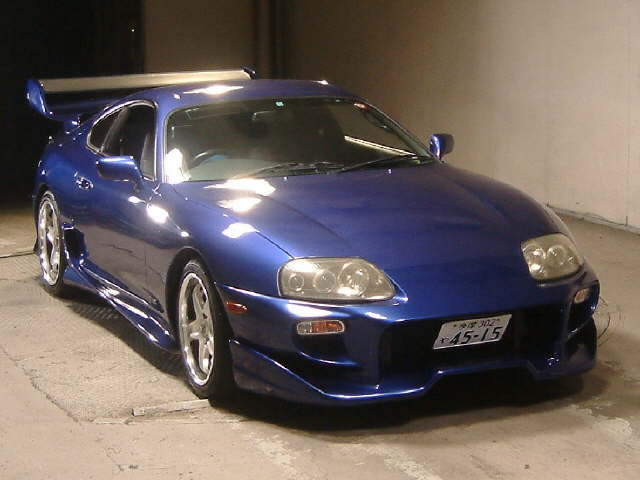 Auction time 12:49 pm (Japan), Thurs 30 June 2016 ~ USS Osaka Auction (ENDED ~ Final price $53,200)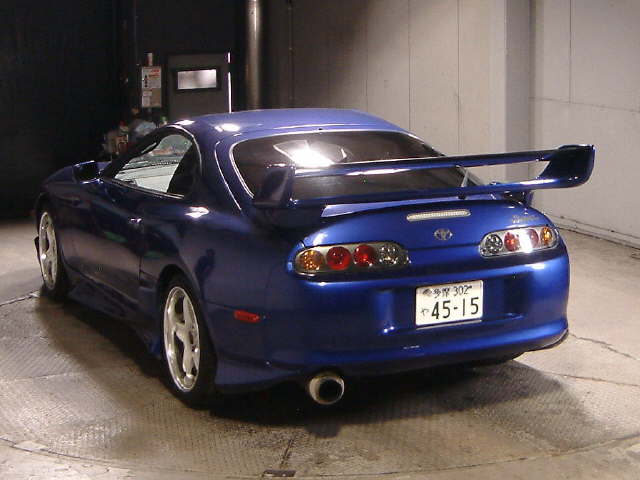 This is one of the best Toyota Supra RZ S twin turbo 6 speed coupes we have seen in some time. Extremely rare to find with such low kms and in this colour.
Aftermarket parts include 5Zigen exhaust, stunning deep dish alloy wheels, full Veilside bodykit, HKS parts and more.
We know many collectors are out there looking for a car just like this one, yet it is something that may only come up once every year or two.
It will probably require a $50K to $60K budget to be in the running, and based on the record prices being paid for many other collector cars recently, could even sell for more.
Three similar examples are listed below.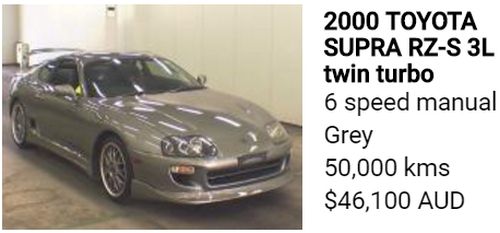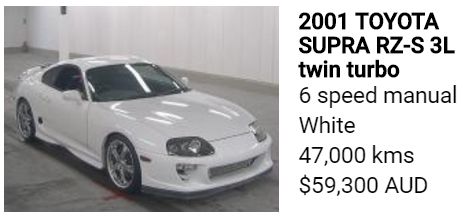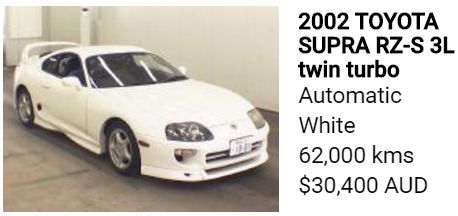 Simply change the date selection to view upcoming auction Supras.
This allows you to see what has sold in Japan over that time and the actual sale prices. If you need assistance to work out the total import costs to your State please contact us.
We specialise in sourcing the best Japanese cars and we take time to inspect them properly. If you want a genuine km, clean and original vehicle, we can find it for you.
You need to be ready and waiting for the right car though, some are not easy to find these days.
When it does come up, you need an agent that puts in the extra effort to thoroughly inspect it for all the usual faults and issues and provides a full set of pictures on auction day so you can decide what it's worth.
Rule #1: Don't EVER buy a car unless you've had someone you trust check it first.
Our Past Client Inspections page is filled with examples of vehicles we have inspected for clients. You can browse actual pictures taken at auction and see the service we provide.
We only source the best vehicles with genuine kms. Read about our Genuine Mileage Promise.