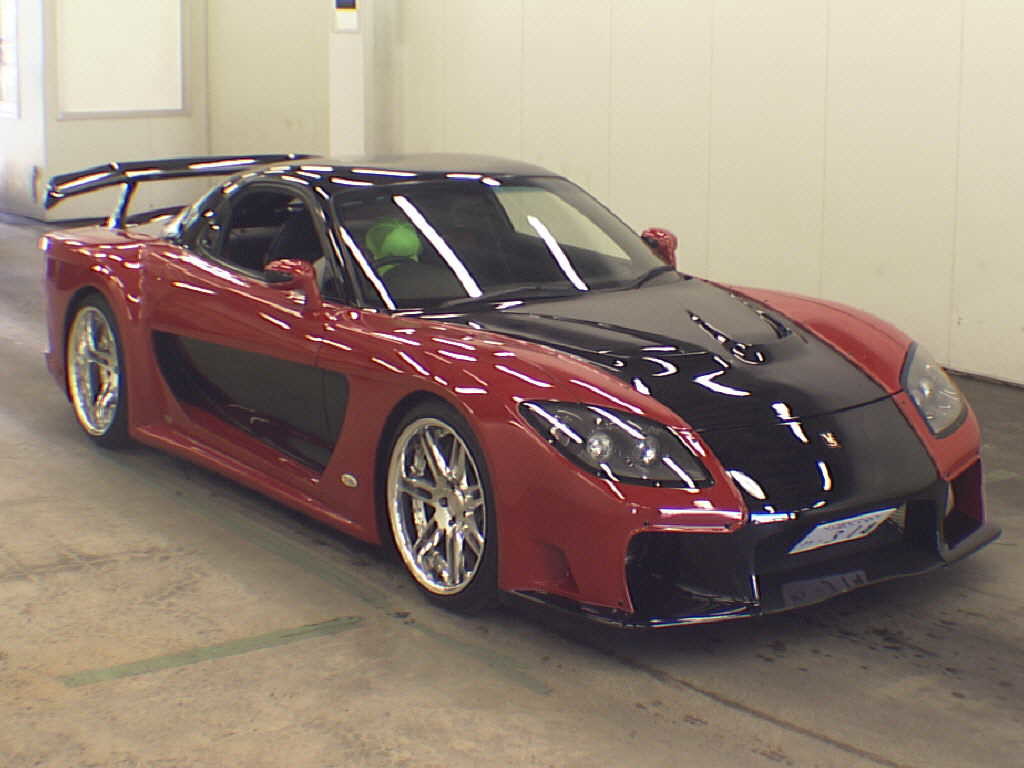 This 2000 model Mazda RX-7 turbo had full aftermarket body panels fitted by VEILSIDE in Japan to make it look like a Supercar.
In Japan this is called the VEILSIDE Fortune RX-7.
With past repair history, it was unlikely to be SEVS eligible (before even considering Australian compliance issues due to the different lights etc.).
So no good for road use import to Australia but a stunning car nonetheless.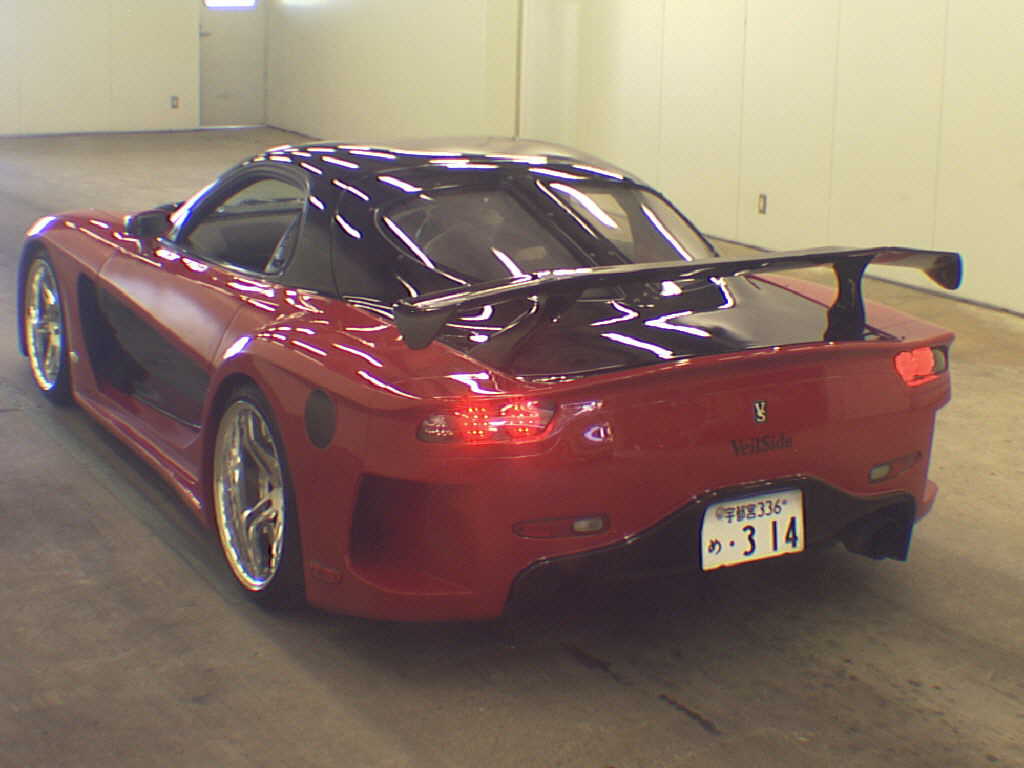 This 2000 Mazda RX-7 turbo was sold at USS Tokyo on 23 June 2016 for 2,995,000 YEN FOB.
Prices naturally vary over time depending on condition, kms, specification level, supply, demand, exchange rates and other factors.
Total price in Australia at that time would be approx. $46,500 LANDED FOR RACE USE (calculated at a rate of 80 yen to the dollar). Please note that this vehicle is an EXAMPLE only and is not available for sale.
It would have been eligible for import to Australia under the Race / Rally Import option.
We can source for import other 2000 Mazda RX-7 turbos to order which are eligible for road use import to Australia, or any other eligible make or model so feel free to contact us to discuss the specific vehicle you are looking for and current pricing.
View Mazda RX-7 Wiki for more model information for the Mazda RX-7.
To research prices and availability for any vehicle model available in Japan you can use our
View online Japan Auction Search which shows cars coming up for auction as well as 3 months of past sale results.
So you can quickly see what's been sold in that time and work out how realistic it will be to find the car you want, and likely landed prices.
Simply contact us if you need assistance with any examples you find or to ask current price ranges for models you're interested in.
We specialise in sourcing the best Japanese cars and we take time to inspect them properly. If you want a genuine km, clean and original vehicle, we can find it for you.
You need to be ready and waiting for the right car though, some are not easy to find these days.
When it does come up, you need an agent that puts in the extra effort to thoroughly inspect it for all the usual faults and issues and provides a full set of pictures on auction day so you can decide what it's worth.
Rule #1: Don't EVER buy a car unless you've had someone you trust check it first.
Our Past Client Inspections page is filled with examples of vehicles we have inspected for clients. You can browse actual pictures taken at auction and see the service we provide.
We only source the best vehicles with genuine kms. Read about our Genuine Mileage Promise.