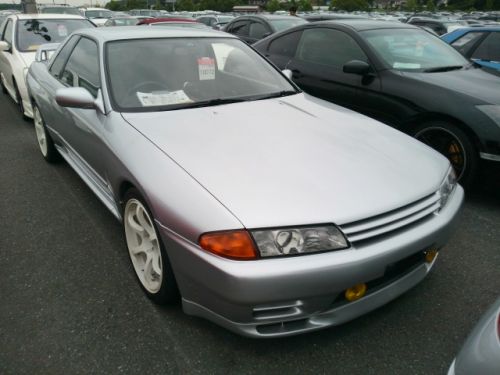 Many people have been shocked by the surge in GTR prices this year. For most, a GTR has always been their dream car and they thought they had a few more years to work towards it.
The sudden price rises have spurred many in this situation to bring forward their plans and buy a GTR now before they are no longer affordable. This in turn is increasing demand and putting further pressure on prices.
Consequently we get daily enquiries asking how much a "cheap" GTR would cost.
This is a difficult question to answer, as YES we can certainly source cars from auction at the lower end of the price scale, as long as the buyer appreciates that condition / quality will also decrease with price.
BUT with older cars, condition is extremely variable. You can't rely on auction sheets alone as they seldom tell the full story.
There is also naturally a point at which condition becomes too poor to consider — ie. the cost of rectifying mechanical and cosmetic issues will be similar to buying a better vehicle that doesn't require those things.
So when a client comes to us with a low budget it is always a balancing act between condition and price, a situation perhaps best illustrated by a real life example.
We inspected this 1992 R32 GTR at USS Tokyo auction this morning, and it sold a few hours ago.
Considering current auction prices and exchange rates, this is the general condition you can expect to buy for around $25,000 complied which, from what we see at auction, is about as low as you can go now while still getting a decent R32 GTR.
For those trying to buy an R32 GTR on a limited budget, this is about as good as it gets currently at this price range. And the way things have been going, it won't be long before this lifts above $30,000.
Better low km examples range between $35,000 to $60,000 with new price records being set almost weekly.
To research prices and availability you can use our online Japan Auction Search which shows cars coming up for auction as well as 3 months of past sale results. So you can quickly see what's been sold in that time and work out how realistic it will be to find the car you want, and likely landed prices.
Simply contact us if you need assistance with any examples you find or to ask current price ranges for models you're interested in.
We specialise in sourcing the best Japanese cars and we take time to inspect them properly. If you want a genuine km, clean and original vehicle, we can find it for you.
You need to be ready and waiting for the right car though, some are not easy to find these days.
When it does come up, you need an agent that puts in the extra effort to thoroughly inspect it for all the usual faults and issues and provides a full set of pictures on auction day so you can decide what it's worth.
Rule #1: Don't EVER buy a car unless you've had someone you trust check it first.
Our Past Client Inspections page is filled with examples of vehicles we have inspected for clients. You can browse actual pictures taken at auction and see the service we provide.
We only source the best vehicles with genuine kms. Read about our Genuine Mileage Promise here.