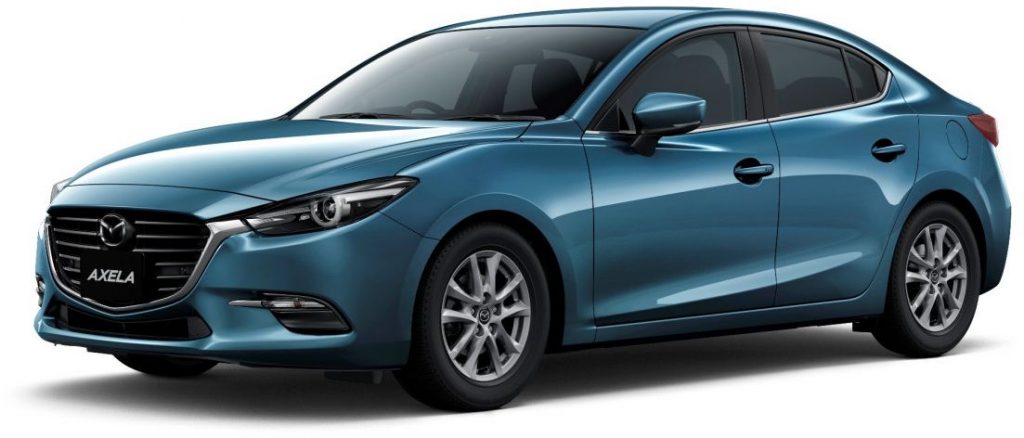 The 2013 to current Mazda 3 Hybrid 2.0L – known as the Mazda Axela hybrid in Japan – will be eligible for import in 2020.
Compliance is currently in progress, so we expect import to be possible in coming months.
Prices will start from $16,000 complied in Australia (plus on road costs), based on current market pricing in Japan, and will become even better value as time goes on.
The Mazda 3 Hybrid uses a 2.0L 4 cylinder petrol engine combined with an electric motor and CVT transmission to produce a combined power output of 100kW (73kW from the high compression petrol engine which has been detuned to increase low rev torque and work more effectively with the electric motor which produces 27kW).
Indicated fuel economy is 3.2L to 4.0L / 100 km (31km to 25km / L).

The Mazda 3 Hybrid is allowed for import to Australia on the basis of fuel efficiency, together with the fact it was never sold new in Australia.
Mazda's reason for not offering the Mazda 3 Hybrid to Australian buyers in recent years ? – "…not enough "natural demand" for such a car locally".
But not to worry – we can import any Mazda 3 hybrid you like directly from Japan including secondhand and new vehicles.
Simply get in touch for detailed current pricing for the Mazda 3 Hybrid based on model spec and your location.
Never had a hybrid before and worried about performance, general maintenance and battery life compared to a regular petrol car ?
There are several points worth noting.
Yes – a hybrid has additional components in the drivetrain with the battery and electric motor. However, due to the way the hybrid system works in tandem with the petrol engine, overall there is less load on the petrol engine, this in turn means generally less wear and therefore less required maintenance.
Naturally the battery system will over time require service / replacement as cells age.
You can expect a good 10 to 15 years out of modern hybrid batteries, and all this time you will be saving on the cost of fuel (for most people this would be in excess of $1,000 saving per year in fuel compared to an equivalent petrol only vehicle in typical weekly usage).
A full replacement battery would cost in the $3,500 range, or far less if certain faulty cells can be individually identified and replaced, so if you do have issues with the battery, even in the worst case it's clear you would still be way in front over time.
Why choose us for your Mazda 3 Hybrid Import ?
Mazda 3 Hybrid import is very simple using our reliable import process. We allow you to select the very best vehicles directly from auction, and we inspect them in person for you with additional pictures prior to auction.
We then arrange and monitor the whole import process for you, and in most cases the compliance workshops we recommend can also register the vehicle for your convenience.
There are more than 50 Mazda 3 hybrids for auction in Japan each month.
The easiest way to monitor auction vehicles in Japan – Set up FREE auction alerts to receive daily email updates.