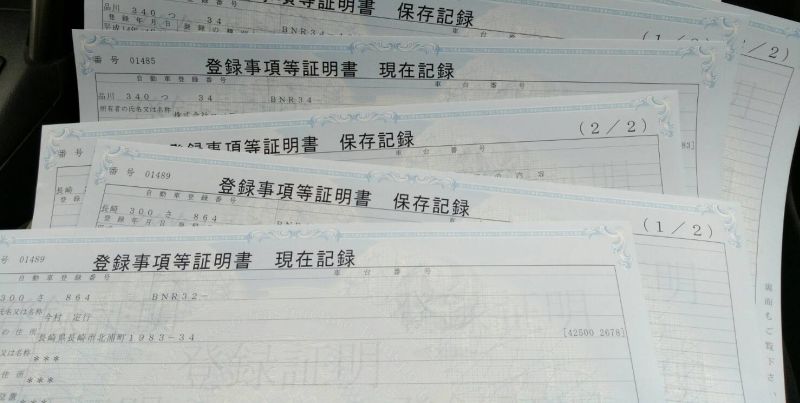 Full Japan car owner history is now available through Japan Car History Check (JCHC).
JCHC provides a range of great services to protect buyers of Japanese car imports worldwide.
In addition to Japanese car auction and registration records, JCHC can supply comprehensive Japan car owner history – this is a full list of registration events from new right up to export.
Japan Car Owner History
Official watermarked document from the Japanese Transport Authority (MLIT):

Japan car owner history includes EVERY registration transfer FROM NEW UNTIL EXPORT including date, reason, locality within Japan, plate number, owner name and address (with partial redaction for privacy), and export date.
English translation included:

When combined with the Japanese Registration Certificate (which JCHC also supply), this information provides a comprehensive picture of the number of past owners in Japan, transfers between dealers and private users, areas of use within Japan, first and last registration dates, odometer readings prior to export, export date from Japan and the company this was handled by.
The full Japan car owner history is an invaluable record to keep on file for collector cars, tracing their entire life.
Want to prove your Japanese import was a one owner car in Japan ? Now you can !