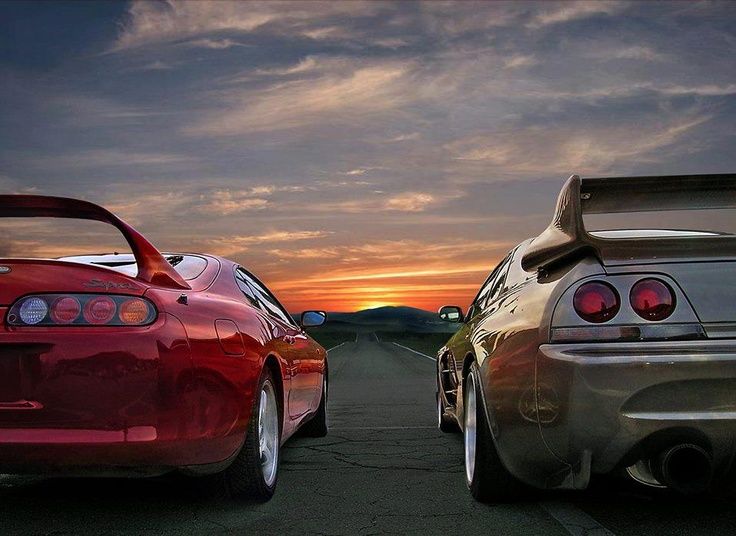 There is no denying the rapid price rises for many classic Japanese cars that Australia has loved to import over the last 20 years.
The reason for this is simple – Supply and demand.
It's not only classic Japanese cars that are affected, but all classic cars worldwide including Porsche, BMW and Mercedes have experienced a huge surge in demand, and therefore price, in recent years.
The popularity of all our favourites including the Skyline, Supra, RX-7, EVO 5 to 8, 180SX, Silvia S13, S15 and even the 300ZX has never waned and like all constants in our lives, has become more familiar and comforting over time.
For those of us who are sadly (or fortunately?) old enough to remember driving in the 90's, we have fond memories of all these great cars at prices well below inferior quality cars sold in Australia, which not only cost more than the secondhand imports but had less power and fewer safety and comfort options to boot.
At that time these Japanese imports were fresh and new for Australia and were virtually all destined for daily road use by their happy owners.
Times have changed.
Like us, the cars have also become older and a bit the worse for wear in many cases. Few of us still have low kms or are in pristine factory condition, and some feel like we need a full overhaul most mornings when it's time to start !
When we first started sourcing cars to order way back in the late 90's these models were plentiful in Japan and it was relatively easy to import top condition, genuine km cars for much less than local examples (which were of dubious background through high-priced importers).
Being enthusiasts ourselves with a mission to help others, we have always targeted the best quality, lowest km cars for our clients.  But over the years it has become progressively difficult to source the best cars due to their increasing age and the fact that so many of these great cars have already been exported from Japan or suffered too much at the hands of previous owners.
At the same time, some unscrupulous importers have offloaded poor condition and false km vehicles (many of which should not have passed SEVS inspection) to unsuspecting local buyers.
This has generated a significant price expectation gap between secondhand resales in Australia compared to genuine examples direct from Japan with genuine km and condition history.
Come 2015 / 16 and the classics we still dream of are becoming near impossible to find in Japan, and when they do come up they sell for exorbitant prices.
We are even having to source some vehicles from specialist Japanese dealers simply because they can't be found elsewhere.
Buyers paying this money now don't want a daily driver, instead the car is destined for the garage and occasional club outings, or will form part of a collection of cars.
In addition to very few suitable vehicles being available for import, we have a new generation that has grown up desiring these cars and wants their own piece of Japanese history.  Of course, at the same time the previous generation still wants the collector example they could never afford when they were younger.
On top of this we have demand from the American market with their relatively new 25 Year Rule which has spiked demand for anything Japanese 1993 and older, but particularly Skylines, and demand from right hand drive Canadians with their 15 Year Rule which has been available to them for many years.
With this increase in demand from so many markets, the age of these vehicles now hitting classic status, and relatively few of them actually made in the first place, it's easy to see why prices have spiked so markedly in the last 12 to 18 months.
Prices for classic Japanese cars hit their low point in Japan several years ago when many owners were forced to sell, and some great bargains were imported to Australia at that time when exchange rates were favourable between 90 and 100 Yen to the dollar.
In 2014 we started to see an upward trend in prices which became much more obvious in 2015 and then completely shocking throughout 2016 with the price of some cars more than doubling in that time and new price records being set almost weekly.
We can still source top quality, genuine collector cars but it is becoming very challenging so do be warned that you will need a flexible budget to buy them when they come up.
What this also means is that if you're looking to buy one of these classic Japanese cars whether it be a direct import or from a local seller, you need to be more careful than ever to check the true km and condition history to ensure its value.
If you need a quick and reliable service to independently obtain this data from Japan, we recommend Japan Car History Check.