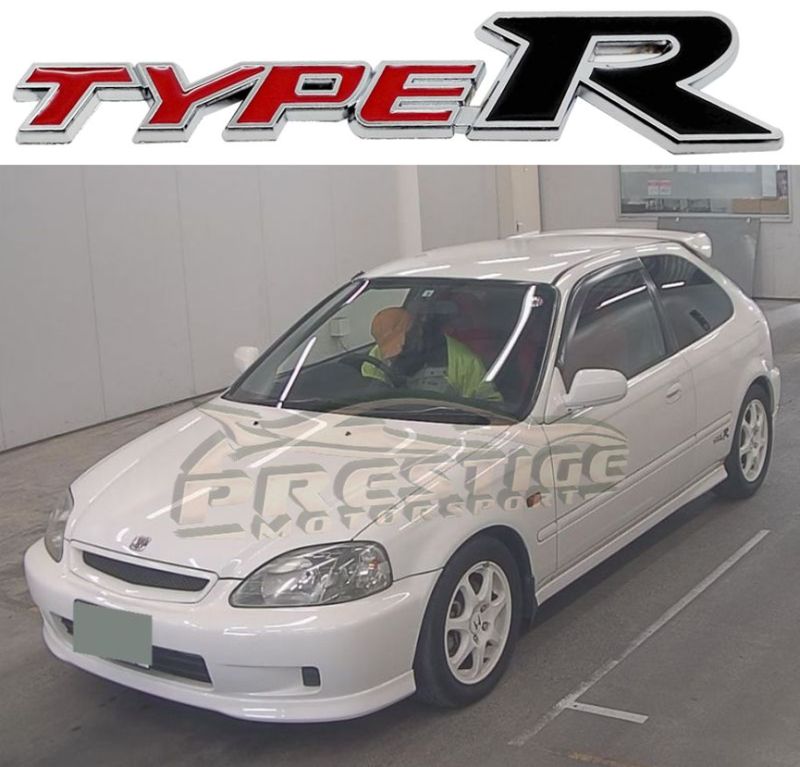 If you have always wanted to import a 1997 to 2000 classic Honda Civic Type R EK9 to Australia then you're in luck !
It is now technically possible to import the Honda Civic Type R EK9 as this model was approved by the Govt. on 10 Feb 2020 under new import regulations.
Yes, the Honda Civic Type R FD2 will also be eligible for import soon (application pending approval) and the Honda Accord CL7 Euro R was approved at the same time as the EK9.
But for now, let's focus on the Honda Civic Type R EK9…
When will the Honda Civic Type R EK9 be ready for import ?
The reality is that initial model approval is not like turning on the import tap, it's just the first step.
It usually takes between 3 to 6 months for full compliance approval to be completed once a model has been approved. This depends on when the first workshop applies for compliance approval and how long the Govt. takes to process the paperwork.
As part of this process, a 'sample vehicle' is imported by a registered compliance workshop (and complied in the usual way), this first vehicle is kept available to the Govt. should they wish to inspect it at any time until the compliance approval is finalised.
Once finalised, the compliance workshop can apply for import approvals in the usual way, with immediate import of those vehicles.
What will a Honda Civic Type R EK9 cost to import ?
Well, now comes the bad news part.
Prices have been steadily rising in recent years on all classic models, and the Honda Civic Type R EK9 is no exception.
So it won't be cheap if you want a pristine collector example of an EK9 Type R like the grade 4.5 B Type R X with just 23,921 km featured here (or for that matter any other model now considered a classic), which sold at USS Tokyo on 30 January 2020 for 3,310,000 YEN FOB – equivalent to approx. $53,600 complied plus on road costs (@ 74 Yen to the dollar) at the time.
Even an EK9 in average condition will be relatively expensive so importing one of these cars will suit a genuine enthusiast (rather than someone looking for a cheap daily driver – sadly those days are long gone for anything of this era out of Japan).

At the time of this post, there were about 25 x EK9's being auctioned across Japan every month (and as with any aging classic, numbers will decrease and fewer of those will be in good condition over time).

Of those, more than half had past repairs and / or were in rough condition.

As we need to avoid repaired cars for import under SEVS, this rules out more than half of the available EK9's being auctioned.

Of the rest, the rough ones were selling for under 1 million Yen, or about $17,000 to $20,000 complied plus tyres and on road costs.  But these cars had issues like high or unknown total km, rust, faded paint, repainted, smoker's cars or generally rough condition.

Allow from $21,000 complied and up for one in decent condition for age, suitable for daily driver.
The best ones range between about 1.4 to 2.5 million Yen (which equates to about $28,300 to $46,000 complied, plus tyres and on road costs) with some selling for up to 3 million Yen (about $55,000 complied, plus tyres and on road costs ) for very low km, collector cars.
Usually there are just a few each month worth looking at for import to Australia.

So if you want to import a good EK9 Type R that doesn't need any major work on arrival, you should be thinking at least $22,000 complied and up plus several months of searching for the right car.
Vehicles are inspected in person just for you on auction day – we check running condition as well as inside, outside and underneath – with more pictures provided and details including any faults not mentioned on the auction report. See example inspections.
Simply give us a call or get in touch via email to discuss what you're looking for, and current market pricing.