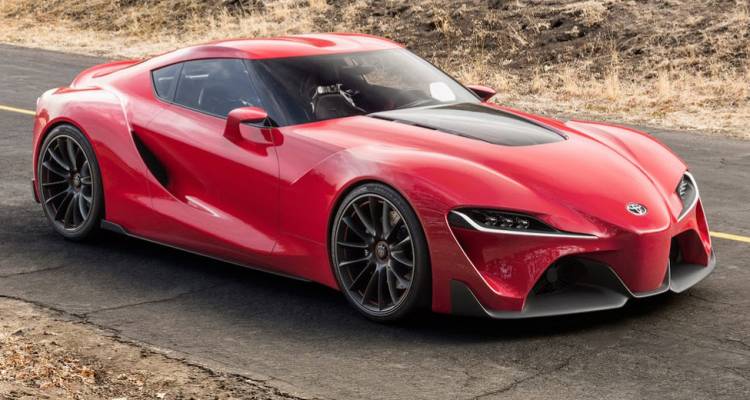 Toyota may be taking its time, but a reborn Supra now looks more likely than ever thanks to some news from the trademarks office in Europe.
The Japanese carmaker has again grabbed the rights to the name "Supra" through the European Union Intellectual Property Office (EUIPO), more than two years after it resecured the rights in the US.
Enthusiast site SupraMKV has been watching the trademark application list in anticipation of a new Toyota Supra, and site users note the paperwork concerns a Class 12 application: "vehicles, apparatus for locomotion by land, air or water."
Little doubt then that Toyota is looking to hang onto the rights to the Supra name, but the carmaker is saying nothing of any new sports car.
This leaves fans to speculate on what a Supra may deliver (and look like), but it's a safe bet that the Supra would sit well above the fan favourite 86 in Toyota's line-up.
Styling is heavily tipped to draw from the FT-1 sports coupe concept (pictured) of 2014, and the underpinnings may be shared with BMW as part of a partnership between the pair.
Whether the partnership extends to engine supply or not is unclear, but Toyota is tipped to favour a performance petrol-electric hybrid setup over a powered-up stand-alone petrol unit.
BMW's version of the project is tipped to replace the Z4, and a convertible version for BMW could open the door for a convertible Supra – should Toyota decide to pursue it.
Article and image source: themotorreport.com.au
Images: 2014 FT-1 Sports Coupe Concept