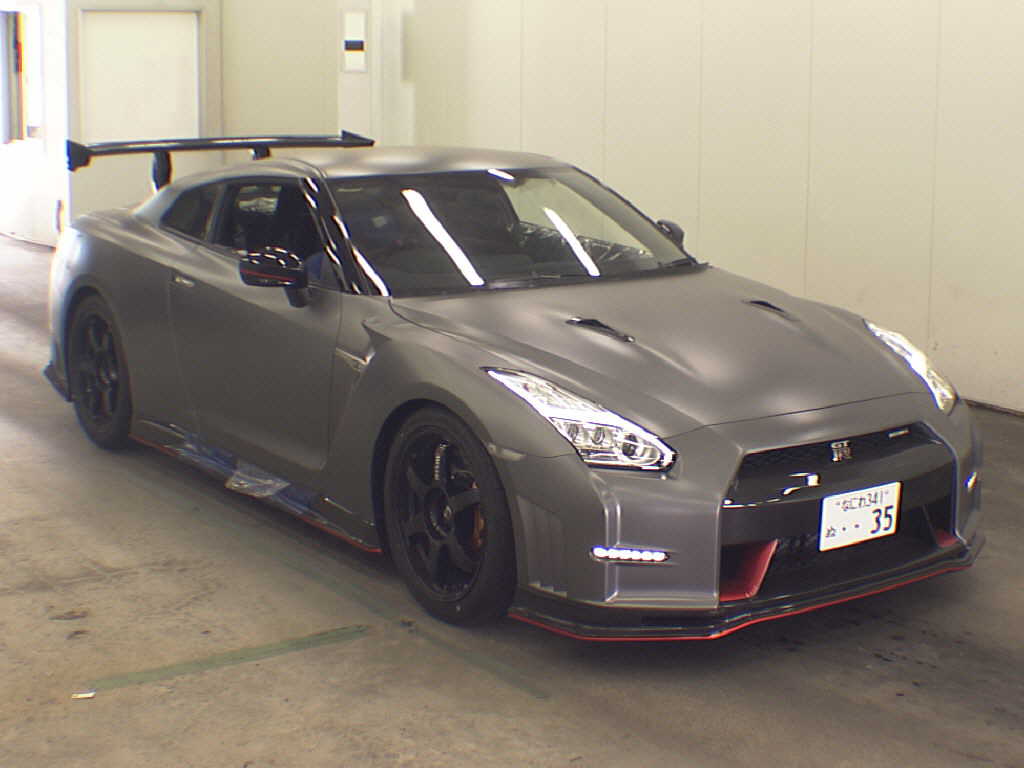 What does a NEW 2016 Nissan R35 GT-R NISMO N-Attack Package sell for when it comes up at auction ?
Well here's one that came up at USS Tokyo auction on 9 June 2016. Graded S (new) with only 89 factory kms. Start price was 24.5 million Yen and it ended up passing in (unsold) at 26.71 million Yen.
That's over $335,000 AUD raw auction price alone (based on the ex rate at the time), and apparently this STILL  wasn't enough for the seller to let it go…
Whether this was a real attempt to sell the car (or just a marketing ploy by the auction) we don't know, but once import costs and luxury car tax are taken into account, the final price in Aust would end up being over $500,000 AUD !
With the new price of a base R35 GT-R under 9 million Yen ($113,000 AUD), we will leave it to you to decide whether the NISMO N-Attack Package represents good value for money 🙂

Developed by Nissan Motorsports International Co., Ltd., the NISMO N-Attack Package consists of the dedicated parts that were specially developed through the time attack project at Nürburgring in Germany, where the Nissan GT-R NISMO recorded the fastest-ever lap time for a volume production vehicle.
July 23, 2014
Nismo Offers NISMO N Attack Package
Dedicated Option Package for NISSAN GT-R NISMO (R35)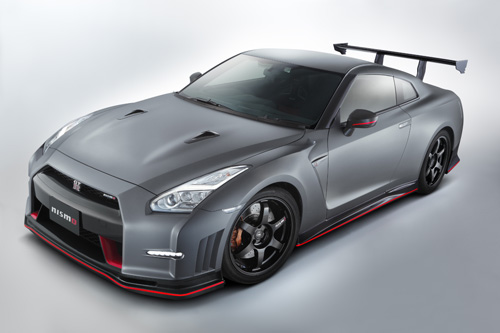 YOKOHAMA, Japan (July 23, 2014) – Nissan Motorsports International Co., Ltd. (Nismo) is offering the "NISMO N Attack Package," which takes the dedicated parts used by the NISSAN GT-R NISMO at the Nürburgring circuit, where it recorded the fastest time of any other volume production car, and combines them with assembly at the directly managed NISMO Omori Factory. This package will now be offered as a FACTORY LINE product and Nismo will be accepting orders starting from July 23rd.
On September 30th 2013, at the Nürburgring circuit, the NISSAN GT-R NISMO recorded a time of 7 minutes 8.679 seconds, a time which shattered the NISSAN GT-R's own previous best time by more than 10 seconds. Behind the wheel of the NISSAN GT-R NISMO was a driver squad led by Michael Krumm that was supported by a team of engineers and mechanics from both Nissan and Nismo. Together they took up the challenge of Nürburgring's Nordschleife (North Course), a track that is unique amongst all others around the world for combining a closed circuit with a nearby mountain pass, and this team superbly cleared the time that they had set for themselves.
The "NISMO N Attack Package" offers the dedicated parts that were specially developed through this project to achieve optimal speed such as aerodynamics necessary for superior down-force, suspension which can handle such a punishing road surface full of undulations and turbulent fluctuations, and full bucket seats essential to maintain the optimal driving position even under powerful g-forces. These parts are combined with assembly at the Omori Factory whose mechanics are indispensable in the tuning of numerous Nissan vehicles and who participated in the time attack project. This is really a package that allows you to faithfully recreate the vehicle which blitzed the time attack at Nürburgring.
There are two types of packages on offer in order to meet the unique needs of our customers. The complete "N Attack Package A kit" (two seat / notification of fundamental structure changes required) which allows you to fully enjoy the same performance of the time attack car and the "N Attack Package B kit" (4 seat spec) which is based on the A kit but also gives consideration to everyday use. For both the A and B kit delivery of the vehicle is received by the Omori factory and, after assembly, driving tests and the production of a notification of fundamental structure changes (A kit only) the car will be delivered to you.
In addition, the car can also be equipped with the optional, competition exclusive parts of a dedicated carbon hood gurney and six-point seatbelt intended for use only in closed circuits.
Sale of this package to customers outside of Japan is scheduled to begin after autumn.
■Package contents (components)
*Note: The package outlined below is intended for customers within Japan.

Part
Part Component part
Specifications
A kit
B kit
Engine:
Powertrain:
Dedicated intercooler piping
Carbon
○
−
Dedicated ECM & TCM
Special alteration parts
○
○
Dedicated Front L.S.D.
Mechanical 1.5 way, steel plate
○
−
Dedicated Rear L.S.D.
Mechanical 2 way, carbon plate
○
−
Suspension:
Brakes:
Dedicated shocks and springs
Shocks: OHLINS brand, height adjustable,
Damping force adjusted 4WAY
○
○
Dedicated stabilizers
Variable roll-rigidity type
○
○
Dedicated front brake pads
Altered friction materials
○
○
Exterior:
Dedicated carbon front fenders
Dry carbon, flick incl.
○
○
Dedicated front add-on spoiler
Rubber
○
○
Dedicated carbon rear wing
Blade: dry carbon, legs: aluminum + carbon dry cover
With two-point height adjustment mechanism,
12-point angle regulating mechanism
○
○
Interior:
Dedicated full bucket seats
Left & right, RECARO brand, carbon shell type
○
Δ*1
Rear seat finisher
Quilting cross mat
○
−
Dedicated carbon rear bulkhead
Dry carbon
○
−

*1 You have the option of changing the driver's seat only (Cost charged separately)
N Attack Package A kit requires the manufacturer's option titanium alloy muffler.

Suggested retail price
:
N Attack Package A kit
From ¥8,200,000 (base price excl. consumption tax) *2
Parts, assembly and painting costs included
Costs and expenses related to registration will be charged separately
2 seat spec requires notification of structural changes and the inspection period will be 2 years
N Attack Package B kit
From ¥4,200,000 (base price excl. consumption tax) *2
Parts, assembly and painting costs included

*2 There may be additional charges depending on the paint color and condition of the car
In addition, Nismo will retain a portion of the parts that become unnecessary due to installation of these products

Compatible model:
:
NISSAN GT-R NISMO (R35)

■NISMO N Attack Package optional parts (for both A and B kit)

Component part
Specifications
base price excl
consumption tax
Dedicated carbon hood gurney
Dry carbon fiber, competition exclusive
(can not be used on public roads)
¥80,000
Six-point seatbelt
WILLANS brand, 3 inch full harness (2 inch shoulder),
competition exclusive (can not be used on public roads)
¥100,000