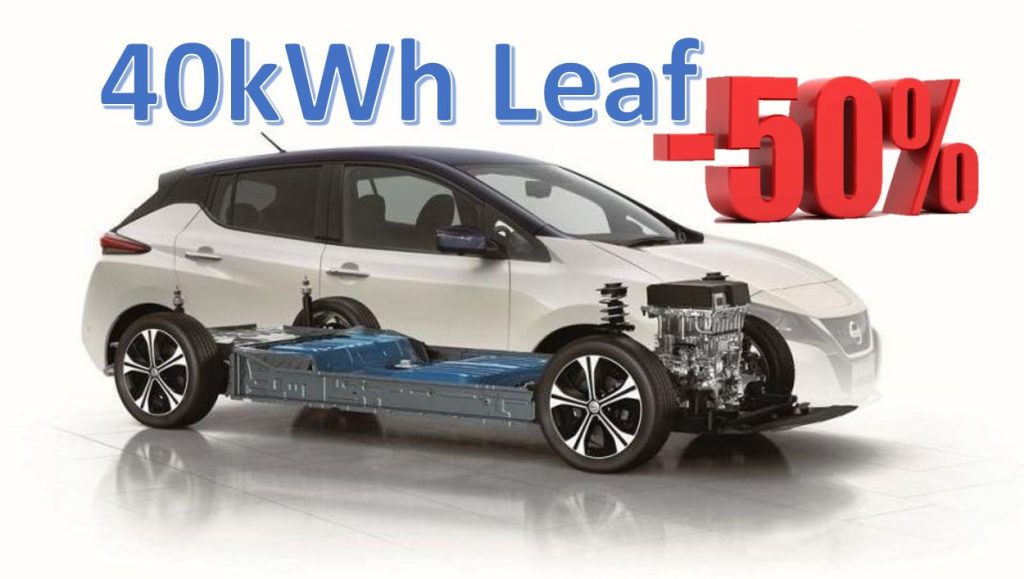 40kWh Leaf import to Australia has become substantially cheaper since the start of 2020.
You can DIRECT IMPORT your own 40kW Leaf up to April 2019 build dates, which is when Nissan started selling them new in Australia.
In some cases a near new 2018 40kWh Leaf import will end up at HALF the new price of a 2020 Leaf from Nissan Australia.
Yes, HALF !!
Why ? There are several reasons.
The Covid-19 pandemic is partly responsible for sudden reduced demand in recent months, resulting in around 15% price reduction for many mainstream models in Japan.
Then there is the usual and fairly rapid depreciation of new vehicles in Japan plus the strong Aussie dollar.
These factors have led to some absolute BARGAIN pricing on all Nissan Leafs in recent months, with the 40kWh presenting perhaps the best value of all.
So what does it cost to import a 40kWh Leaf from Japan compared to the Australian new price for a 40kWh model ?
Let's compare the local prices and some real examples sold in Japan in May 2020.
Below is the Nissan Leaf 40kWh 'driveaway' price at the time of this post, $53,190.

Or $49,990 before on road costs:

And here are some recent 40kWh Leafs all sold at auction in Japan over the last 3 weeks, with their equivalent total $AUD price before normal on road costs.
All were in very clean, near new condition with 3,000 km to 36,000 km.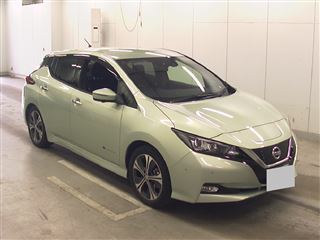 The model and km traveled have the largest impact on the price of near new cars. So the best value currently will be in the X mid-range model with over 30,000 km.
We can also source NISMO and AUTECH models which are not offered in Australia – any ZE0 or ZE1 Leaf built before April 2019 is eligible for import, as well as any 62kWh model regardless of build date as this model is not currently offered new in Australia.
Naturally, prices constantly change as vehicles age and new models are released – near new cars (and electric cars in particular due to rapidly improving technology) usually depreciate in Japan at a rate of 15% to 20% per year for the first few years.
So all Leaf models will become even better value for money over time, and more will be available to choose from in Japan as they are traded in.
Bring on the electric car revolution !
Exchange rates also fluctuate and affect pricing, so for the most up to date prices please get in touch with us for a current estimate on the specification you want.
We can provide recent sales data in Japan for any model to show you exactly what has sold, and what it would cost you to import to Australia, with a complete cost breakdown to your location – no hidden costs, ever.
62kWh to 40kWh range comparison:

Is Leaf 40kWh import from Japan difficult ?
No, it's easy ! We have been professionally sourcing cars to order for over 20 years and will help you every step of the way through our streamlined process.
Nissan Leaf import is quite straightforward and you can select anything you like using our service.
How do I see the Leaf's that are available in Japan ?
The 40kWh model is a couple of years old now so you can expect to see a range of nice options going through auction in Japan every week to choose from, including some early 2019's which are eligible for import. The numbers available will increase as time goes on.
Charging
The latest 62kW model has a 60 minute fast charge option:


Please note that the Japanese charging cable is not technically compliant with Australian electrical regulations, so we recommend purchasing an Australian charging cable through one of the following suppliers:
Want daily email alerts as cars come up for auction ?
Our import service includes in person inspection of vehicles on auction day – we check running condition as well as inside, outside and underneath – with more pictures provided and details including any faults not mentioned on the auction report.
For the Nissan Leaf we also check the exact SOH (state of health) readings for the battery using Leaf Spy software, and screenshot the readout for you.
We also check for factory recalls and past auction records.
The easiest way to monitor auction vehicles in Japan – Set up FREE auction alerts to receive daily email updates.