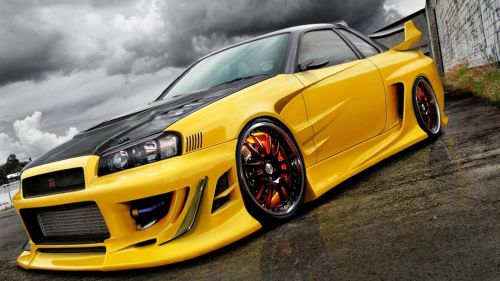 This last couple of months has seen some crazy prices being paid for R34 GTR's like this 6,000 km R34 GTR MSpec NUR which would have ended up at about $200,000 AUD on road.
The R34 GTR must surely be one of the most rapidly appreciating vehicles in the world at the moment.
Read our latest article to find out what is going on to push prices this high this fast.
R34 GTR Import Prices ~ Where are they Heading ?
View 3 months of past R34 GTR sale results
Recent examples:


View 3 months of R34 GTR Japan auction sales
Using the above link, simply select 'Future' and search again to see available R34 GTR's coming up for auction.
We can source any spec to suit your requirements and budget, and of course every vehicle comes with our Genuine Mileage Guarantee and the original Japanese Export Certificate.

No matter what you're looking for, odds you will find it at auction in Japan. Our Auction Search makes it easy to research prices and availability.