This 1994 Nissan Skyline R32 GT-R VSPEC 2 with just 41,500 km was sold at USS Tokyo auction today.
Collector GTR's are still out there but are now fetching some serious money.

The sold price for this one was equivalent to approx. $110,000 complied in Australia (@ 77.5 Yen to the dollar), plus tyres and on road costs.

BNR32-312209 (V-Spec II #918/1306).

Grade 4.5 B, August 1994 build, KL0 Sparkling Silver Metallic.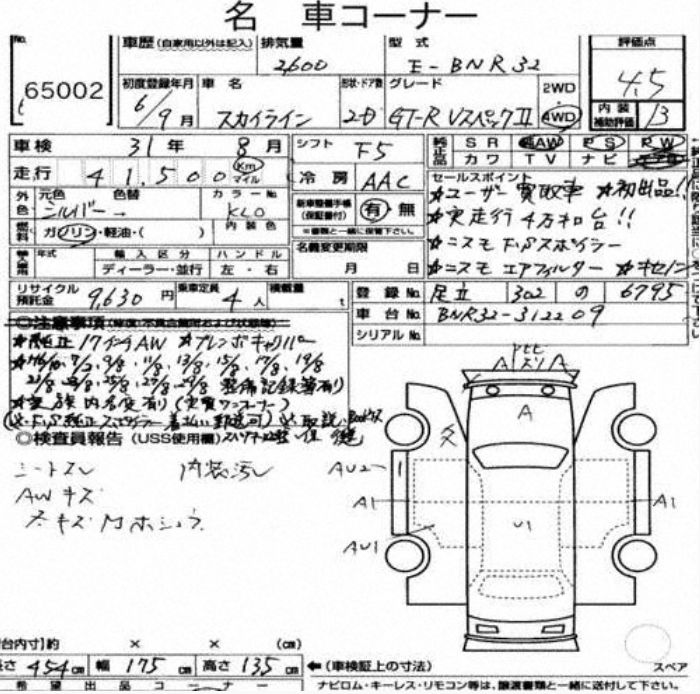 The easiest way to monitor auction vehicles in Japan – Set up FREE auction alerts to receive daily email updates.