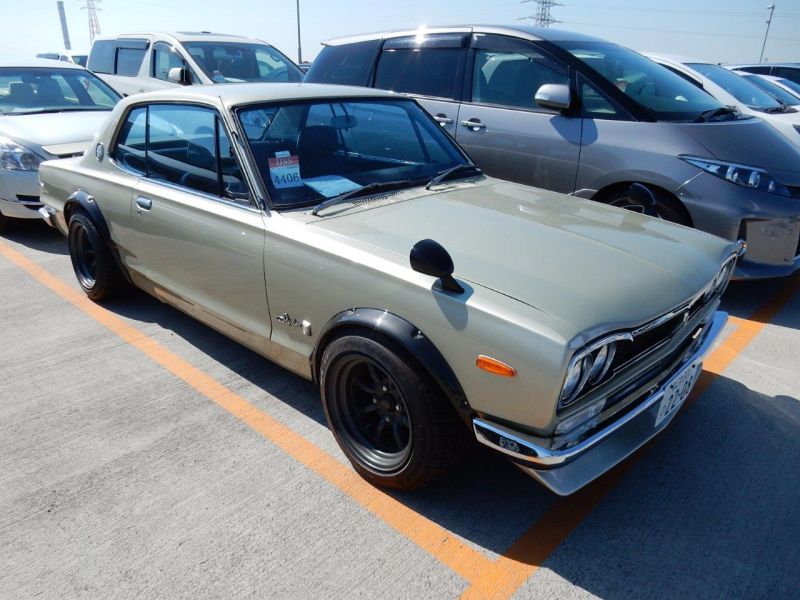 This classic 1971 Hakosuka Skyline KGC10 5 speed manual with 2.8L engine and GT-R badging was auctioned in Japan yesterday and sold for approx. $92,700 landed in Australia.

Worldwide demand for Hakosuka ("box Skylines") continues to increase which has pushed up prices significantly in recent years. In the last two years alone we have seen prices more than double.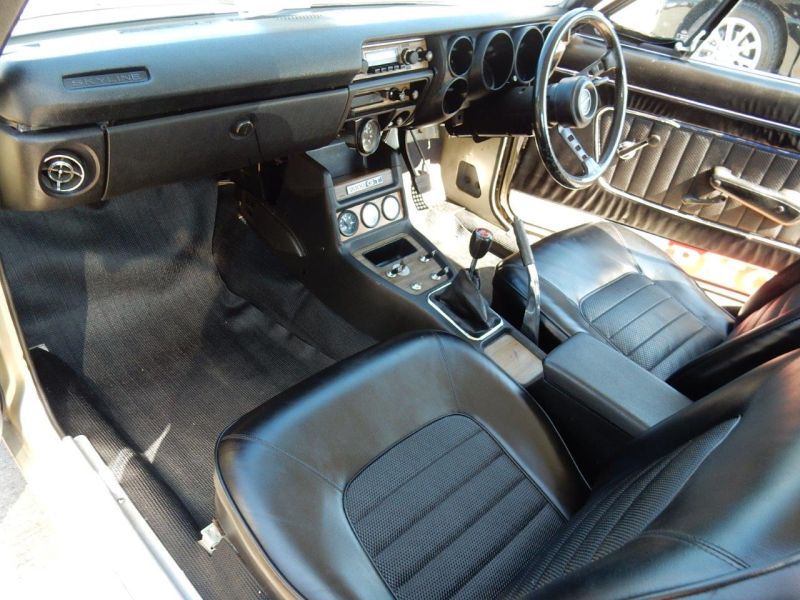 Finding quality examples remains the most difficult task, with most available through Japanese dealers and auctions having past repairs and significant rust issues. Solid body examples with original interiors are becoming increasingly rare.
The overall condition of this KGC10 2000GT yesterday was above average compared to many other Hakosukas we see for sale in Japan, which resulted in a lot of interest on auction day and a higher than average price. Lesser condition examples currently sell from about 5.5 million Yen FOB, however considering the amount of restoration required on cheaper examples and the fact that many would require significant (and expensive) rust repairs, we consider it worth spending more on a solid bodied Hakosuka like this one which would form a very good basis for further restoration.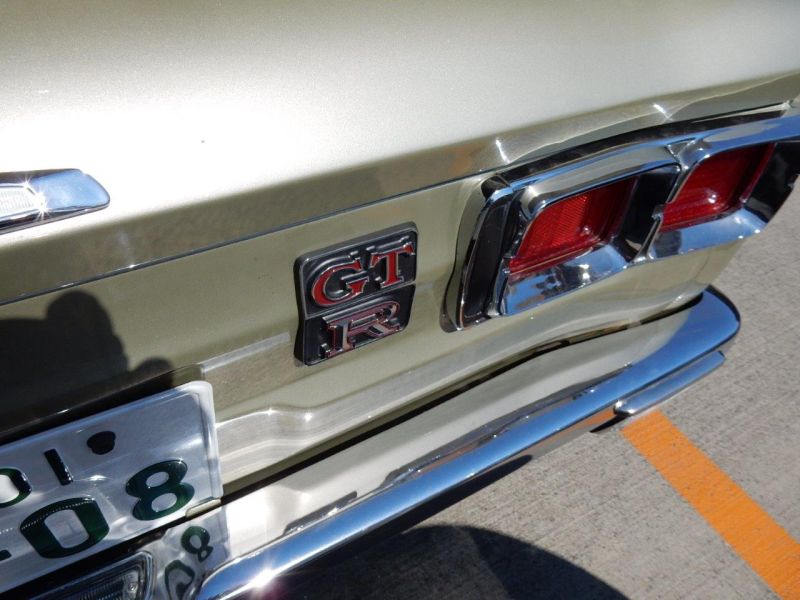 While it had a little body filler here and there, overall this was a very solid / clean car for its age with some nice front end customisations for better driving and handling.
Set up a free email auction alerts trial to be notified of all classic Skylines coming up for auction in Japan.
We can source anything you want directly from Japan at cost direct prices.
Whether you're looking for a classic 1971 Hakosuka Skyline KGC10 like this, or another year or model of vehicle we can find it for you in nice condition.
More pictures are provided prior to auction for each vehicle of interest, with any faults shown so you can clearly see the condition before we discuss whether to bid, and your budget.
It is vital when sourcing your vehicle to use an agent that takes the time to physically check each vehicle and looks beyond the auction pictures and report to confirm condition. Some vehicles may have an unpleasant smoke or other odour, rust underneath, or other faults which are impossible to know without inspection.
Simply contact us if you need assistance with any examples you find or to ask current price ranges for models you're interested in.
We specialise in sourcing the best Japanese cars and we take time to inspect them properly. If you want a genuine km, clean and original vehicle, we can find it for you, including at dealers across Japan.
You need to be ready and waiting for the right car though, some are not easy to find.
When it does come up, you need an agent that puts in the extra effort to thoroughly inspect it for all the usual faults and issues and provides a full set of pictures on auction day so you can decide what it's worth.
Rule #1: Don't EVER buy a car unless you've had someone you trust check it first.
Our Past Client Inspections page is filled with examples of vehicles we have inspected for clients including classic cars in Japan. You can browse actual pictures and see the service we provide.
We only source the best vehicles with genuine kms. Read about our Genuine Mileage Promise.