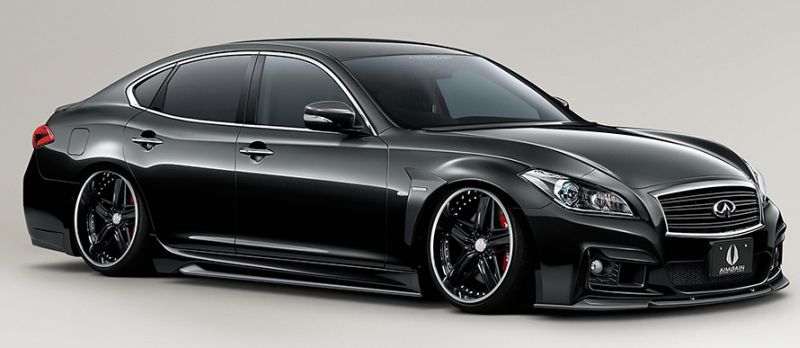 The 2010 to current model Nissan Fuga HYBRID 3.5L (HY51) / Infiniti M35h is now eligible for import to Australia.
Skyline sedan's big brother. Featured here with Aimgain VIP GT bodykit.

Power rated at 268 kW at 1840kg = 145.65 kW per tonne. 0 – 100 in approx. 5.2 sec.
Fuel economy ~ 5L / 100 km.
Prices from about $20K to $50K complied depending on year, spec and km – please contact us for a current quote.
The easiest way to monitor auction vehicles in Japan – Set up FREE auction alerts to receive daily email updates.