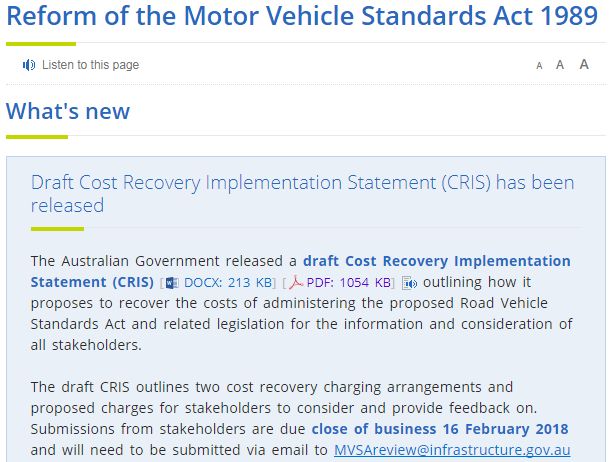 The new (Draft) vehicle import legislation was introduced to Parliament yesterday.
The Govt. has also released a 32 page draft Cost Recovery Plan setting out proposed costs for the new SEVS.
On first glance, some costs seem unreasonably high – particularly application fees of between $700 to $3,500 to evaluate a model for addition to the new SEVS list.
Submissions from stakeholders are due COB 16 February 2018, so if you don't like what's been proposed we would encourage anyone interested to review and respond ASAP with intelligent suggestions of better / fairer ways to do it.
Have your say now and offer the Govt. a better solution – don't complain for the next 10 years about how much the new SEVS costs.