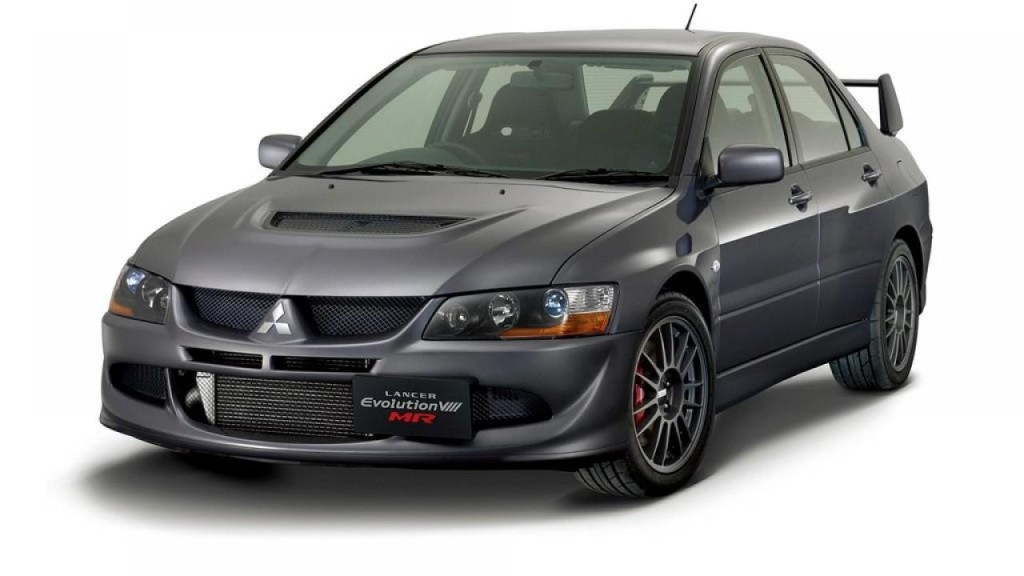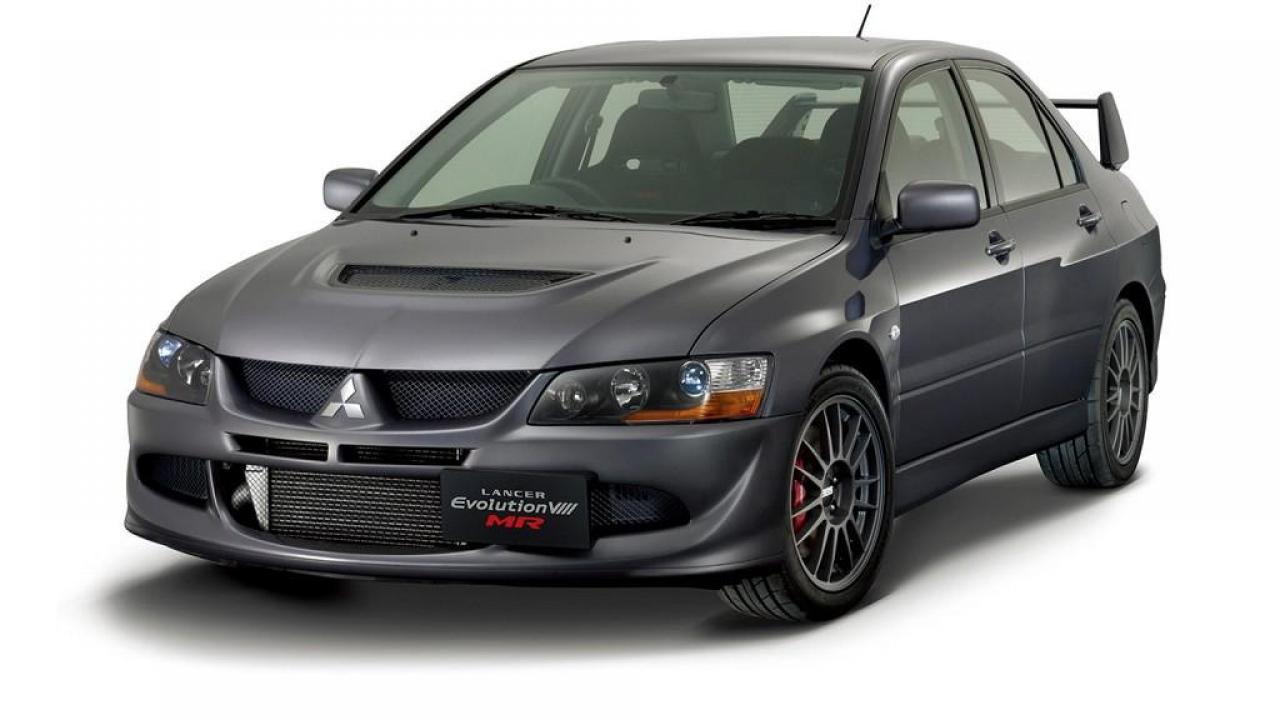 With more and more interest turning towards collector cars, many are now asking the obvious question – what should they buy now BEFORE it jumps in value ?
When it comes to the 2004 EVO 8 MR, it's fairly obvious this will be one model to watch closely.
EVO 8 MR prices have already been rising for the last couple of years on low km (< 70,000 km) examples and all EVO models have retained their popularity worldwide due to Lancer's racing heritage and street credibility.
A new generation of buyers with disposable income who have grown up idolising this model are now in the position to own one. Considering the EVO 8 MR itself was made in 2004 so is only 12 years old at the time of writing, it's a sign of the EVO's popularity to see prices having bottomed out a couple of years ago and rising since then.
Depending on who you listen to, the EVO 8 MR received additional items over the GSR including aluminium roof, BBS Wheels, Bilstein suspension, "vortex generator", engine and reliability updates including titanium turbo, and obviously some blatant MR badging.
Colour options included red, black, white, lilac, silver and of course eisen grey or graphite grey which was an MR only colour (not available for the previous 2003 EVO 8 GSR).

For this reason, grey MR's are increasingly being recognised as the next most desirable and collectible Lancer model after the EVO 6.5 TME, so it's not surprising that grey is the colour asked for in nearly all enquiries that we receive for the EVO 8 MR.
You only need to see what has happened recently to the special edition red EVO 6.5 TME with Tommi Makinen decals and pin striping (prices have doubled in the last 12 months) to get an idea of what may also happen to the grey MR in the near future.
At the time of this post and taking the exchange rate into account, good MR examples could still be imported from about $24,000 complied if you don't mind a bit over the 100,000 km mark. If you want grey (like everyone else), and sub 70,000 kms, then allow well over $30,000 complied just depending on kms / condition and luck on auction day.
For collector examples with 40,000 kms or under and pristine condition, allow around $40,000 complied (already $5,000 to $10,000 more than just a few years ago) and a fair amount of time to find one.
If you're reading this at some later date, feel free to contact us for the latest pricing as this is constantly changing due to demand and exchange rates.
Price for collector cars as always is dependent on genuine low kms, top condition, and originality.  So we recommend looking for a standard factory condition example without any extra gauges, boost controllers, exhaust or any other 'go fast bits' as true enthusiasts HATE these things and avoid them.  It should also have the factory BBS wheels and be in good clean condition.
And of course grey if your budget will stretch.
Follow these rules and you will get yourself a fun car that will actually hold its value and most likely increase, providing you take care of it.
In terms of availability, in the 3 months from May to July 2016, only 60 or so EVO 8 MR's went through all the large auctions across Japan and of those, about half were previously repaired or had existing damage.  So finding good clean examples is becoming more difficult with only a handful of quality cars to choose from every month.
If you're interested in an EVO 8 GSR we can source some decent examples for import to Australia from under $20,000 complied. They are slightly easier to find than the EVO 8 MR, but since we look at only the best examples, the same issues of condition, kms and untidy modifications do apply and will further restrict those suitable to buy as time goes on.
It is important to note that when inspecting EVO's we often find some form of rust underneath the car, as they are prone to this problem due to usage in Japan in snowy areas and the way the body was treated by Mitsubishi.
Grade 4 or above is no guarantee that the car won't have rust and it is not always mentioned on the auction sheet.  When inspecting cars at auction for our clients we ALWAYS take underbody pictures to clearly show the condition, and we avoid cars with significant rust.
View Lancer EVO Wiki for additional model information on the EVO 8 MR.
We can source other EVO's or any vehicle that is eligible for import, and ship it to virtually anywhere in the world for you.
Simply contact us if you need assistance with any examples you find or to ask current price ranges for models you're interested in.
We specialise in sourcing the best Japanese cars and we take time to inspect them properly. If you want a genuine km, clean and original vehicle, we can find it for you.
You need to be ready and waiting for the right car though, some are not easy to find these days.
When it does come up, you need an agent that puts in the extra effort to thoroughly inspect it for all the usual faults and issues and provides a full set of pictures on auction day so you can decide what it's worth.
Rule #1: Don't EVER buy a car unless you've had someone you trust check it first.
Our Past Client Inspections page is filled with examples of vehicles we have inspected for clients including EVO's. You can browse actual pictures taken at auction and see the service we provide.
We only source the best vehicles with genuine kms. Read about our Genuine Mileage Promise.