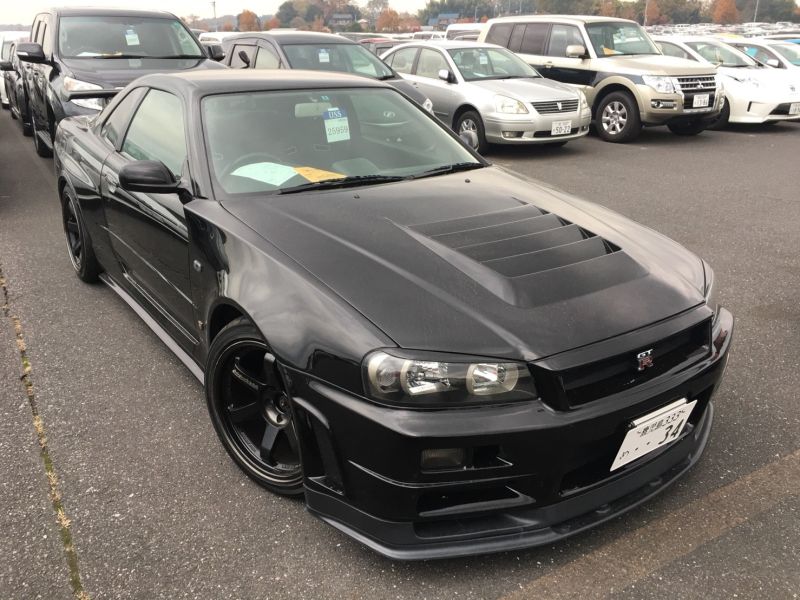 This 1999 Nissan Skyline R34 GT-R VSpec with just 48,185 km was inspected for a client at auction in Japan on 30 November 2017.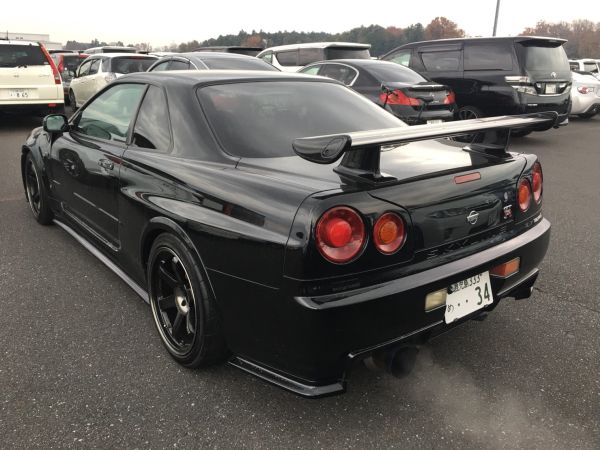 Graded 4 B, it was a non-smoker's car with maintenance records, spare key, books etc.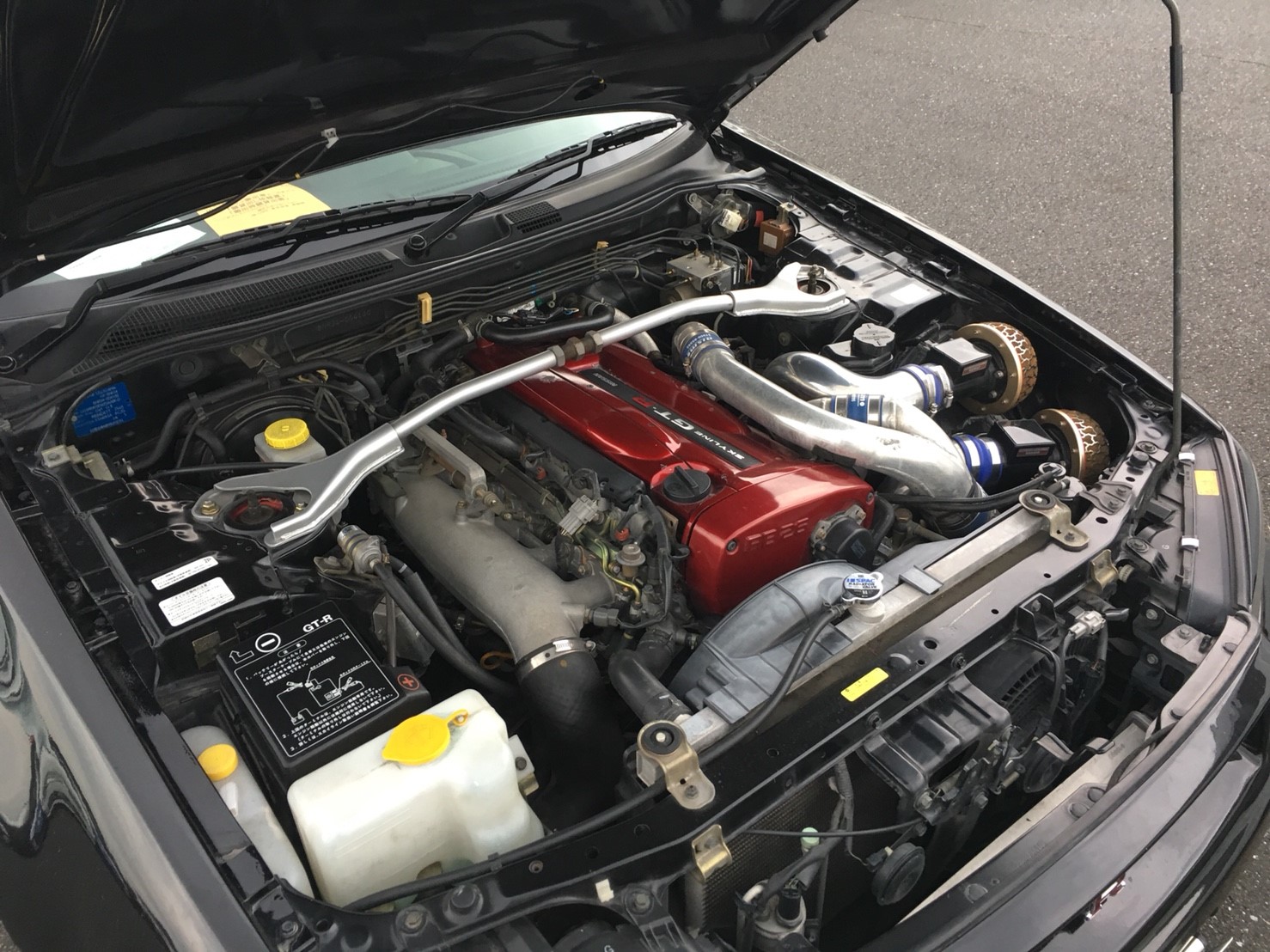 Aftermarket parts included:
NISMO front bumper and sideskirts
NISMO Z-tune front fenders
R-tune carbon fibre bonnet
NISMO fender covers
NISMO air inlet pipe
NISMO side indicators
NISMO front pipe
NISMO suspension
NISMO oil catch tank
HKS racing tension rods and body stiffening
Powerhouse Amuse R-1 titan muffler
RAYS TE37 SL 2012 Limited Edition alloy wheels
LED tail lights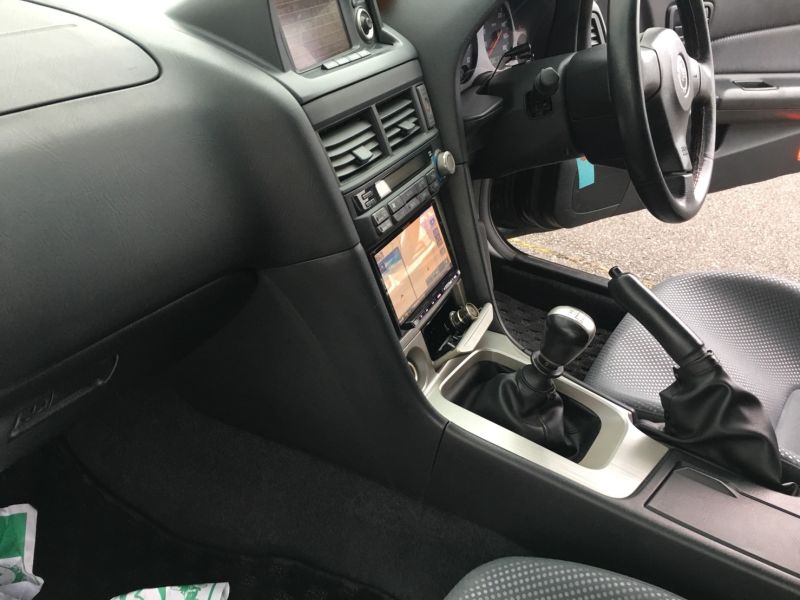 It sold for 7,300,000 Yen FOB, which at the time would have been approx. $116,000 complied in Australia, plus tyres and on road costs (calculated at 84.7 Yen to the dollar and including an allowance for luxury car tax).
Not in Australia ?  No problem, we can source this or another GTR (or any enthusiast vehicle that is eligible for import), and ship it to virtually anywhere in the world for you.
Simply contact us if you need assistance with any examples you find or to ask current price ranges for models you're interested in.
We specialise in sourcing the best Japanese cars and we take time to inspect them properly. If you want a genuine km, clean and original vehicle, we can find it for you.
You need to be ready and waiting for the right car though, some are not easy to find.
When it does come up, you need an agent that puts in the extra effort to thoroughly inspect it for all the usual faults and issues and provides a full set of pictures on auction day so you can decide what it's worth.
Rule #1: Don't EVER buy a car unless you've had someone you trust check it first.
Our Past Client Inspections page is filled with examples of vehicles we have inspected for clients including GTR's. You can browse actual pictures taken at auction and see the service we provide.
We only source the best vehicles with genuine kms. Read about our Genuine Mileage Promise.