This rare 1996 Nissan Skyline R33 GT-R VSPEC LM Limited (LM #148/188; V-Spec LM #75/102) in blue was sold at USS Tokyo auction on 9 May 2019.
VIN: BCNR33-023735. 126,556 km.

Final price was equivalent to approx. $110,000 on road in Australia (@ 76 Yen to the dollar and including LCT).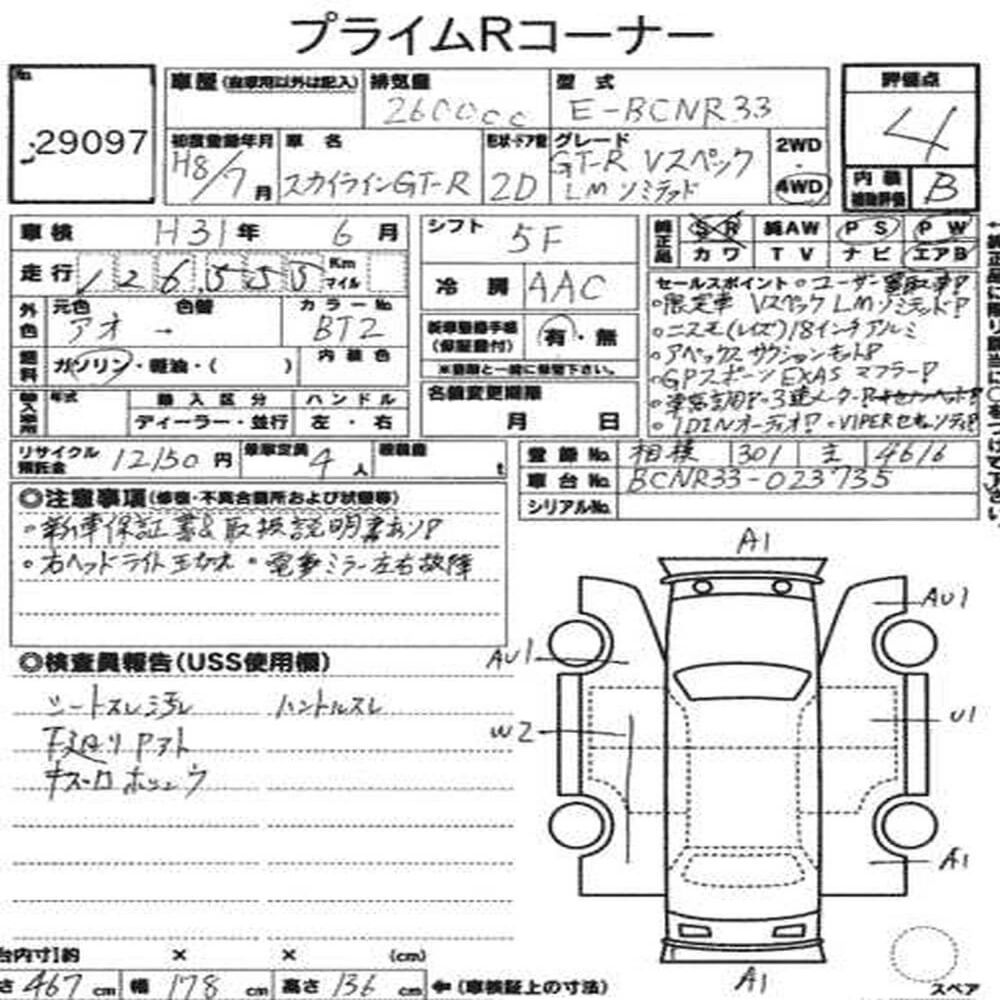 The easiest way to monitor auction vehicles in Japan – Set up FREE auction alerts to receive daily email updates.