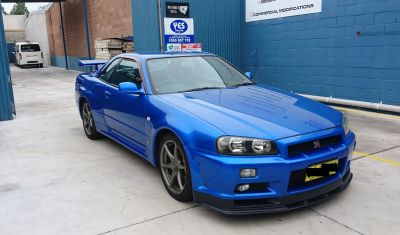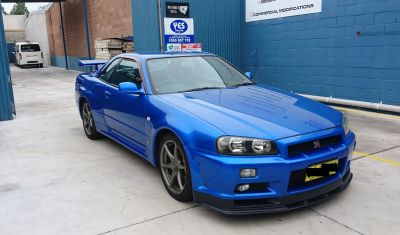 View auction inspection details and pictures for this 1999 Nissan Skyline R34 GT-R VSpec
I got my R34 GT-R on road yesterday. Took a bit longer to comply than expected but it's all worth it.
Just sending you some quick shots of the car if you are interested to have a look.
Other than some bits and pieces on the paintwork that need attention, the car is very nice indeed overall. Interior looks quite new and drives smoothly. It caught so much attention on my way back even though the car was in stock form, covered with dirt and with standard NSW plates on it (not too sure if it's a good thing lol)…
Just want to say thank you for helping me get the car, I'm definitely happy with it. Wish you have a great day and will come back in the future if I need to import something else.
Kind Regards,
Qing