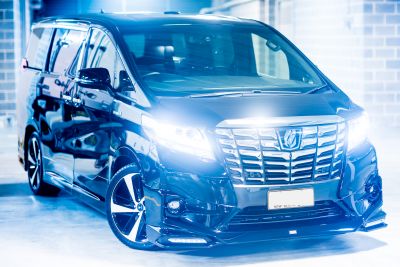 View auction inspection details and pictures for this 2015 Toyota Alphard Executive Lounge
PERFECT! HIGHLY RECOMMENDED (and have been recommending).
I was a bit hesitant to import a vehicle as I had read about a few bad companies who weren't doing the right thing, but after researching and a chat with Geoff was very happy to go with Prestige Motorsport.
Geoff comes with a wealth of knowledge, advice and great customer service ! He was available to answer every one of my many, many questions (even on the weekends) and guided us to purchase our 2015 Toyota Alphard Executive Lounge which suited us perfectly.
The car arrived quicker than we had anticipated and was exactly as pictured (actually even better). The process was seamless from start to finish.Thank you so much for looking after us Geoff !