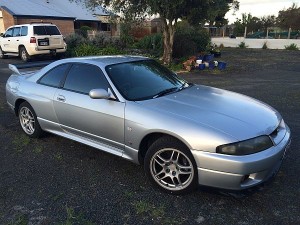 Geoff at Prestige Motorsport helped me to source my R33 GTR VSpec with a level of customer service I have never come across before. He made the purchase of my car a comfortable and enjoyable experience with great communication everyday and an array of photos and discussion of what would best suit my budget. Geoff is a great person that truly wants what's best for you when it comes to purchasing an imported car.
I don't know what else to say other than your service was beyond my expectations. A friend of mine put me onto you and said that you had been around a long time and you have a very good reputation — now I understand why that is.
There is no doubt that if I was to ever purchase an imported car again I will be contacting Geoff at Prestige Motorsport. Still today I can't get over the wonderful customer service and advice he offered.
Thank you Geoff !