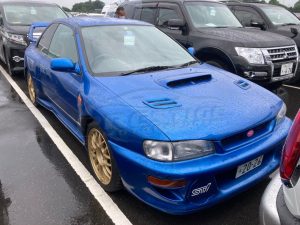 This RARE 1998 Subaru WRX 22B STi with 51,069 km was inspected for a client in July 2020. VIN: GC8-070198 Auction grade 4 B. On inspection a number of faults were found as pictured, including cracked paintwork on the front fender with rust underneath which was not mentioned on the auction report. Classified by many as the "Ultimate Subaru", just 400 of the 2.2L 22B STi were produced ...
July 23, 2020
/
This 2005 Subaru Forester STi Version 4WD 2.5L turbo with 80,832 km was inspected for a client in June 2020. Auction grade 4.5 B B. Non-smoker. One owner. Auction report noted as follows. Sales points: One owner Keyless entry HID headlights Brembo calipers Aero bodykit Adjustable suspension After market muffler After market Navi / TV / DVD DEFI boost meter HKS FCD Greddy boost controller Floor mat...
June 20, 2020
/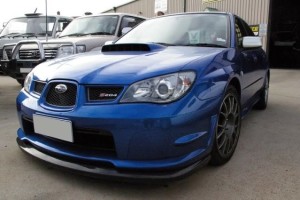 This 2006 Subaru WRX STI S204 Special Edition had been owned and registered overseas for 12 months by an Australian citizen, allowing us to offer it for import in October 2007 (WRX's are not eligible for import to Australia for normal road use by any other method). Details provided at the time are included below and the price is withheld at client's request. ~ LIMITED EDITION MODEL 2...
October 1, 2007
/