Posted March 31, 2016 – prices have risen significantly since this time
R34 GTR Import Prices 
If you wanted to own an imported R34 GTR in your lifetime, you may have already missed the boat (so to speak).
Where are prices heading ? In a word, UP.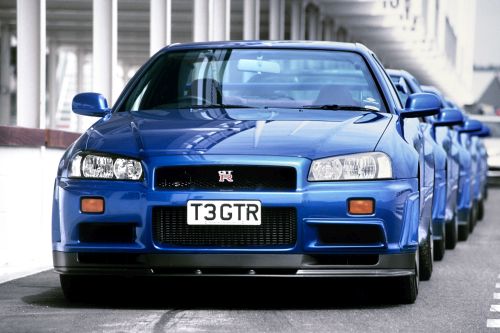 Why have prices been rising so quickly ?
The simple fact is that R34 GTR prices have jumped in the last couple of years thanks to a greater focus worldwide on classic cars together with Canada's 15 year rule which has allowed Canadians to import R34 GTR's since 2013. We are also receiving a strong level of R34 GTR import enquiries from European and Asian countries.
Yes, the R34 GTR is now considered a classic.

The R34 GTR stopped production in 2002 with total production numbers a little over 12,000 units according to Wikipedia:
R34 GTR Production figures
Standard Cars = 3,965
V·Spec = 1,308
V·Spec UK = 80
V·Spec N1 = 45
V·Spec II = 5,512
V·Spec II Nür = 750
V·Spec II N1 = 18
M·Spec = 228
M·Spec Nür = 250
V-Spec II NISMO Z-tune 2 = 19
Total = 12,175

Considering the relatively low R34 GTR production numbers, the fact they are a high performance vehicle more liable to accidents, and the huge worldwide demand for them in clean low km condition, it's no wonder prices have been increasing so rapidly.
The R34 GTR has a universal appeal that has seen it gain in status and popularity as the years have gone on.
Back in 2014 we were sourcing R34 GTR's for import from under $40,000 complied, with prices topping out at around $80,000 for the best MSpec and NUR models. Now those prices seem cheap as the range has shifted to between $70,000 and $130,000 and rising.

Let's face it then, the R34 GTR (and other classic GTR's) are sadly all but finished as daily drivers with price rises likely to continue in coming years. $150,000 to $200,000 for some of the rarist models with low kms is not inconceivable in the near future.
As prices rise, more R34 GTR's go to specialist dealers and fewer go to auction.  Yes, we inspect and buy from Japanese dealers as well, such as this modified 1999 R34 GTR VSpec from Global Auto Osaka sourced for a client several months ago.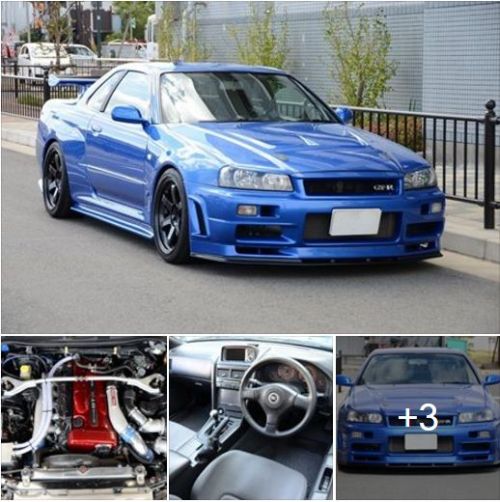 If you want to import an R34 GTR that is collectible or modified then have a look at the following specialist Japan GTR dealers.
Global Auto is located in the Osaka region just near the office of one of our agents. We have dealt with this company before and have found the quality to be good but it is necessary to check with their main salesman first on condition and price and this can take time and patience. They tend to deal with modified vehicles and have a mix of all the GTR models.
Craft Sports is out in Gunma prefecture (northwest of Tokyo). They are very much into the racing scene and have a nice workshop, but their stock is mostly R35's.
Best R is in Kanagawa prefecture (south of Tokyo). Usually have a good stock list with a mix of all the GTR models. However they are difficult to buy from for export.



Online Auction Search — start your research on R34 GTR import prices or any other model by browsing upcoming Japanese auction cars plus 3 months of past auction car sales


View R34 GTR Wiki for model information and specifications for the R34 GTR