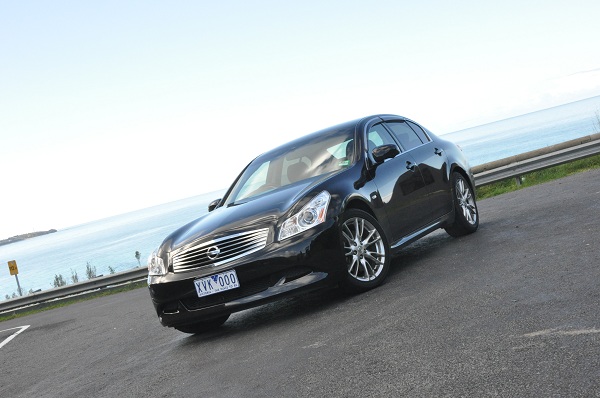 Regarding the car.. well, what can I say.. I absolutely love it !
Styling.. The Skyline looks better in real life than any picture can show. All the curves are in the right places and that rear end is just a work of art. On top of everything, it's just all class. I am loving all the attention I am getting. Turning heads on the street, people staring so long they don't realise the lights have turned green, I even had someone stop at the lights then reverse to get a another look ! So many people have stopped me to ask what it is. No one can believe its "just" a Nissan.
Drive.. It's right up there with the BMWs, Mercedes, Audis, Lexus etc. – just with more power. The ride is so smooth and quiet. Both my partner and our dog fall asleep on every drive. It is a very civilised car with power and gear change delivering with the most manners possible.
The import experience has been great (aside from the waiting). I have to thank you for being so helpful. I am very glad I finally took the leap after being on your mailing list so long. I have no hesitation about recommending your service – which is what I have been doing since. I also want to thank you for recommending the compliance workshop as they have been absolutely fantastic. Not only do they make the whole compliance experience a treat, they have done a spectacular job on the car. Recommending these guys really boosts your own reputation in this business.
I have been hearing quite a lot of horror stories about importing and compliance of late. This just makes me appreciate the service you have provided even more.
So once again, thank you. I have attached some pics of the car taken at the Great Ocean Road on the first weekend.