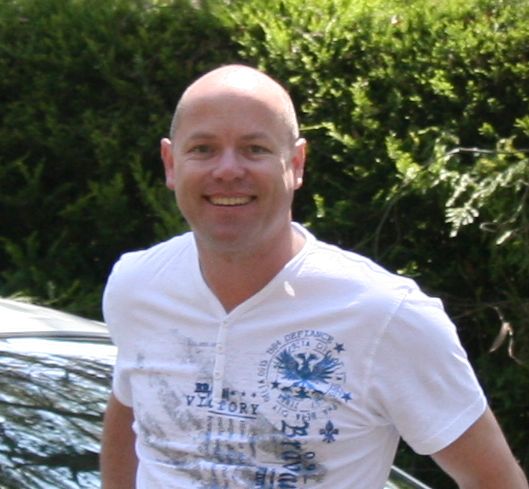 Hi Geoff,
Thank you so much for your guidance and advice throughout this whole process to import my 2003 Skyline V35 350GT Premium — it was an experience that I am thankful that I took the plunge into.
The car is going great and I really love driving it and getting the attention that goes with it, I ended up keeping the rims that came on the car as they do seem to suit it.  I may still change these down the track and potentially put some 20″ on it but not a priority at this point, currently looking to upgrade the stereo unit though.
I have had a lot of interest in the car from friends and strangers so I have passed your details onto a few people so hopefully they get with the program and look at importing a car through you.
I would also be happy to talk to anyone about my experience so feel free to put anyone in contact with me that would like to talk to someone who has gone through the process.  Thank you again for your patience and support and I look forward to the next time I am in need of a new car. Here is my review that I've posted for you on Facebook:
I recently imported my first V35 Skyline coupe through Prestige Motorsport, with the help and assistance of Geoff Risbey, who I cannot thank enough for his advice and support throughout this process. As this was my first time importing a car into Australia I was a little bit apprehensive on the idea, but I did some research on the net and came across Prestige Motorsport, after a bit more homework on the reviews and experiences of other people I felt confident that I had chosen the right broker to deal with.
Geoff was always ready and willing to give me as much or as little support as I wanted, he listened to what it was that I wanted and then with his guidance we worked out a rough budget and set about finding my dream car. The daily auction information that Geoff sent me was very helpful and if I found something that was of interest Geoff would discuss the car with me and provide his honest opinion on the car, if it was still a go he would then arrange an inspection of the car at the auction house through his connections in Japan. Geoff would then come back to me and discuss the findings and if he thought it was a prospective purchase, what impressed me was that Geoff was willing to wait until the right car came up and he never pressured me into buying a car he did in fact advise me not to purchase a couple of other cars.
Finally we found the one and commenced the auction process, it was a little nerve racking wondering if I was going to win the auction and then finally Geoff called me to give me the good news. From here Geoff then guided me through the process of exporting the car and then with the customs and compliance here in Adelaide.
Overall very impressed with the support throughout the process which made the whole thing quick an easy, and most importantly I felt confident in what was happening the whole time.
I am now the proud owner of a V35 and would highly recommend anyone considering importing a car to contact Geoff and draw on his years of experience, I know I will be doing so when I am next in the market for another car. Thank you again Geoff for your professionalism and support throughout this process it was a great experience and I am now loving my new car.