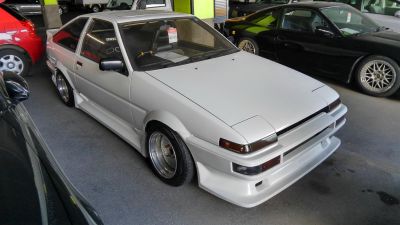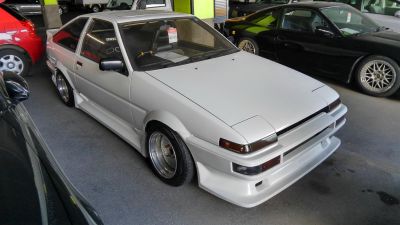 Hey Geoff,
I just thought I would drop a line to let you know I got my Sprinter GT APEX Trueno registered yesterday. I took my time doing the compliance work and fitted a few extras to suit my taste in the process, hence the delay. Thank you again for your help throughout the process. The car is everything I was hoping for.
Again, if you want to put my car as an example on your website I am more than happy for you to use it.
In a couple months time I may have another order for you !
Cheers,
– Andrew
More pictures and details for this 1987 Toyota Sprinter GT APEX Trueno