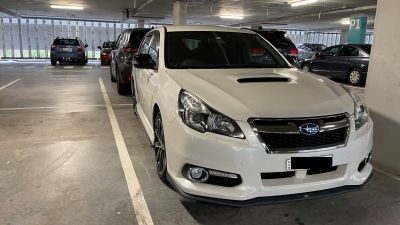 Hi Geoff
Thanks for checking in !
Yes, picked it up yesterday morning. She is definitely as expected – clean, well maintained car. Kudos to the original owner !
Very happy with the purchase, well worth the money and the wait knowing you'll have a reliable car for years to come (touch wood).
Thanks for all your help !
Appreciate your advice and professionalism with sourcing and landing the vehicle. 🙂
All the best and we might speak again soon.
Regards
Voltaire
PS – Here she is at the local train station carpark.